Trump Expels 60 Russian Diplomats
47:19
Play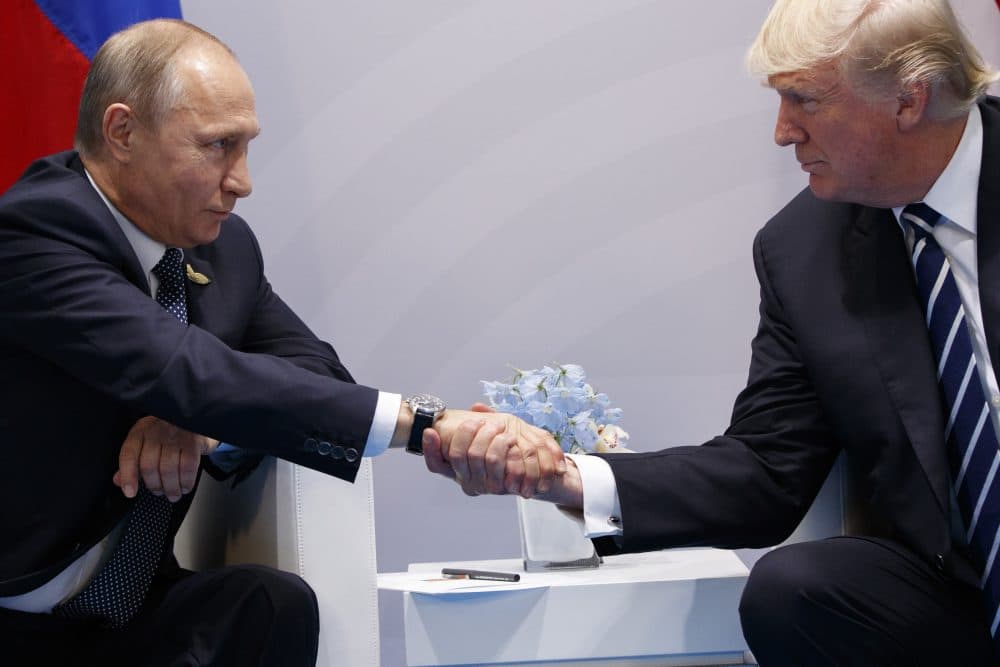 This article is more than 1 year old.
With Anthony Brooks
President Trump expelled 60 Russian officials and ordered the closure of a Russian consulate in Seattle following the poisoning of a former Russian spy and his daughter in the U.K. What does this mean for U.S.-Russia relations? Does the White House still want a good relationship with the Kremlin? We'll discuss.
Guests:
Shannon Pettypiece, White House correspondent for Bloomberg. (@spettypi)
John Kornblum, senior counsellor to the international law firm Noerr LLP who has served in high-level diplomatic posts with a focus on Russia and Europe.
Michael Crowley, senior foreign affairs correspondent for Politico. (@michaelcrowley)
Nataliya Vasilyeva, Moscow correspondent for the Associated Press. (@natvasilyevaap)
From The Reading List:
Politico: Trump expels Russian agents as gap between words and actions widens — "The Trump administration is expelling 60 Russian diplomatic officials it says are spies to punish a nerve agent attack in the United Kingdom that has been widely attributed to Moscow."
New York Times: Trump and Western Allies Expel Scores of Russians in Sweeping Rebuke Over U.K. Poisoning — "President Trump ordered the expulsion of 60 Russians from the United States on Monday, adding to a growing cascade of similar actions taken by western allies in response to Russia's alleged poisoning of a former Russian spy in Britain."
For months, President Trump seemed only to admire Vladimir Putin. He even congratulated the Russian President for winning re-election – but that was then. Now, in a coordinated effort with western allies, the President has ordered the expulsion of 60 Russians from the U.S. in response to the poisoning of a former Russian spy in Britain. Moscow says it will retaliate – so much worse does this get?

This hour, On Point: A new low in post-Cold War relations with Moscow.

--Anthony Brooks
This program aired on March 27, 2018.