Supreme Court To Hear Trump Travel Ban Case
Play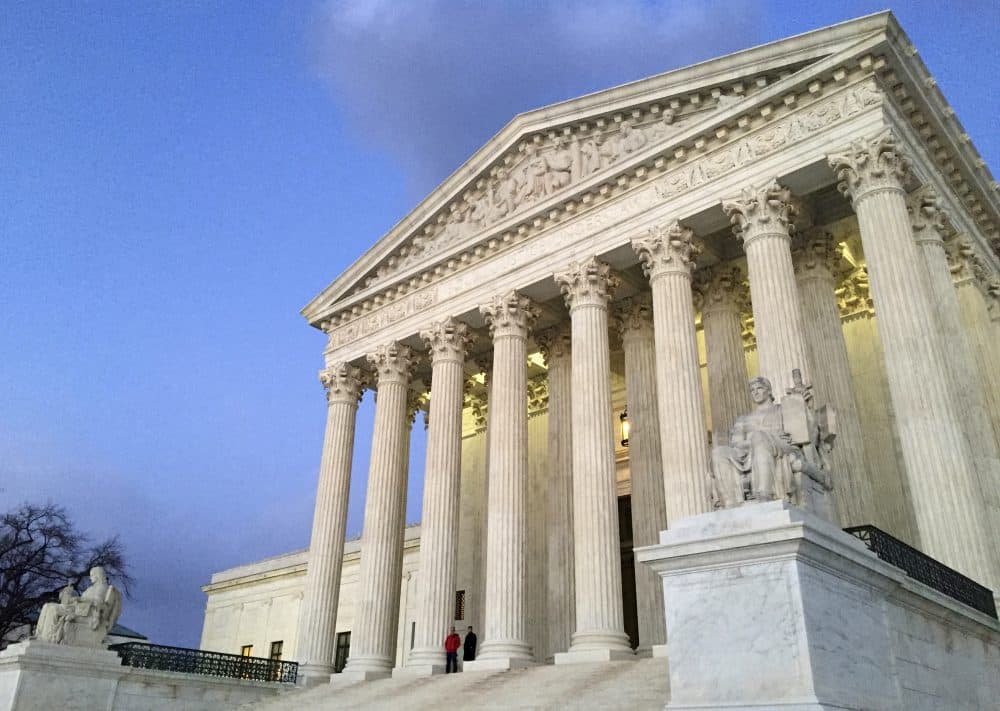 This article is more than 4 years old.
With Meghna Chakrabarti
Oral arguments in the Trump travel ban case begin Wednesday. We'll talk about what to expect.
Guests:
Josh Blackman, Associate Professor at South Texas College of Law, and contributor to Lawfare. (@JoshMBlackman)
From The Reading List: 
Washington Examiner: Supreme Court takes on Trump's travel ban -- "While Trump's remarks on the campaign trail could be a major flashpoint in arguments Wednesday, Josh Blackman, an associate professor at the South Texas College of Law in Houston, said he doesn't believe the justices will give weight to those statements. 'I'm OK with courts looking at statements made by the president after the inauguration. I think the campaign trail has to be off limits,' he said during a call with reporters Friday. 'There's certain chilling repercussions if courts start quoting candidates.'"
This segment aired on April 23, 2018.