The Latest Challenges Facing Obamacare
Play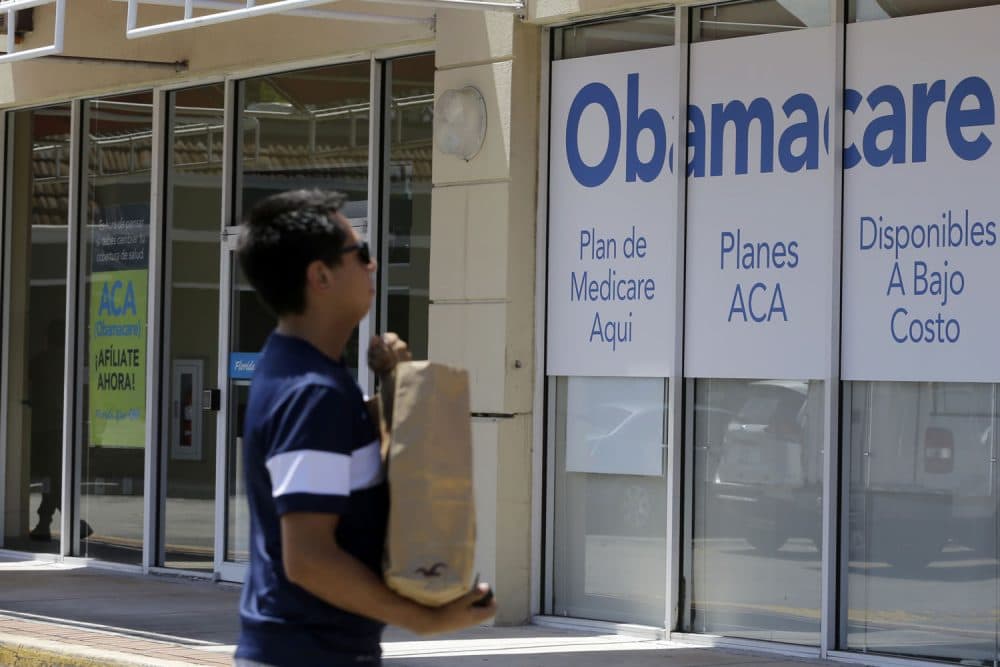 This article is more than 4 years old.
With Linda Wertheimer. 
The Trump administration takes another swipe at Obamacare. At stake are billions in payments to insurers with sicker customers.
Guests
Amy Goldstein, reporter at the Washington Post who covers health care policy. (@goldsteinamy)
Jonathan Cohn, senior national correspondent for HuffPost, where he covers healthcare policy. (@CitizenCohn)
Gail Wilensky, Economist and senior fellow at the health foundation Project HOPE. She directed Medicare and Medicaid programs during the George H.W. Bush administration.
Fred Ammons, President and CEO of Community Health Works, a non-profit navigator organization in Georgia.
From The Reading List
The Washington Post: Administration Slashes Grants To Help Americans Get Affordable Care Act Coverage — "The Trump administration is eliminating most of the funding for grass-roots groups that help Americans get Affordable Care Act insurance and will for the first time urge the groups to promote health plans that bypass the law's consumer protections and required benefits. The reduction — the second round of cuts that began last summer — will shrink the federal money devoted to the groups, known as navigators, from $36.8 million to $10 million for the enrollment period that starts in November."
HuffPost: Trump Hits Obamacare Again, Nearly Wiping Out Funds For Outreach — "Last year's cut forced navigators to lay off staff, cancel events, and, in some cases, cease operations altogether. This new cut will leave navigators with just a fraction of the money they had available for the open enrollment periods that occurred during President Barack Obama's administration ― in all likelihood hampering their ability to help consumers through the complicated process of choosing a health insurance policy and applying for financial assistance."
The Los Angeles Times: Another Challenge For Obamacare — And A Bigger Bill For Taxpayers — "In fact, this year some insurers are expanding their offerings. But insurers are also responding with higher premiums, making coverage significantly more expensive for some of the Americans who shop there and — because the government subsidizes low-income consumers in the exchanges — driving up the cost to federal taxpayers."
"Obamacare is dead," President Trump often says. Well, not quite. But since repeal and replace fell apart, the administration has a new plan – chisel away at it. The latest came this week: Cutting grants that help people identify their coverage and suspending to insurers support less-healthy customers. The changes hurt underserved, hard-to-reach populations, with low literacy, who may not even speak English. This hour, On Point: The newest challenges to Obamacare. --Linda Wertheimer. 
This program aired on July 12, 2018.