Welcoming On Point's New Hosts, Meghna Chakrabarti And David Folkenflik
If you've ever called into On Point, you know that a call screener will tell you, "please don't say good morning because we broadcast across the country all times of day." Occasionally, once on the air, callers will slip. "Good morning!" they say. Then, often: "Oops! I mean, hi, thanks for taking my call."
When you're live on the air anything can happen, from an accidental "good morning" to a guest's phone line dropping out as they rush off to cover a volcanic eruption (crazier things have happened). It's all part of the fun of broadcasting, having a conversation, and, well, living in real time. Starting this week, On Point has two new hosts to guide you through it all.
On Point is now hosted by Meghna Chakrabarti and David Folkenflik. You've heard them both on our airwaves before, but, in case you need a refresher: Meghna was most recently the host of WBUR's award-winning program Radio Boston. She's also been a permanent fill-in co-host at NPR and WBUR's live midday news program, Here & Now, and is the host of the popular podcast, Modern Love. She'll host Monday through Thursday.
David is, and will continue to be, NPR's media correspondent. He's been at NPR nearly 14 years, but was previously the media critic and reporter for the Baltimore Sun, and was also a Washington correspondent there. He'll host on Fridays.
Even though On Point has two new hosts behind the mic, its core principles will stay the same. As Meghna puts it, "On Point is that now exceedingly rare public space where you hear nuanced explorations of complex topics live and in real time. It's urgency and timeliness matched with depth."
And, as David puts it, "For those who have been fans of the show in the past, I think you'll find a welcome mix of the familiar and the new. I'm aiming for a blend of a sense of history, humanity, humility and humor. And I think it needs to speak to the era we're living in, without becoming dizzying."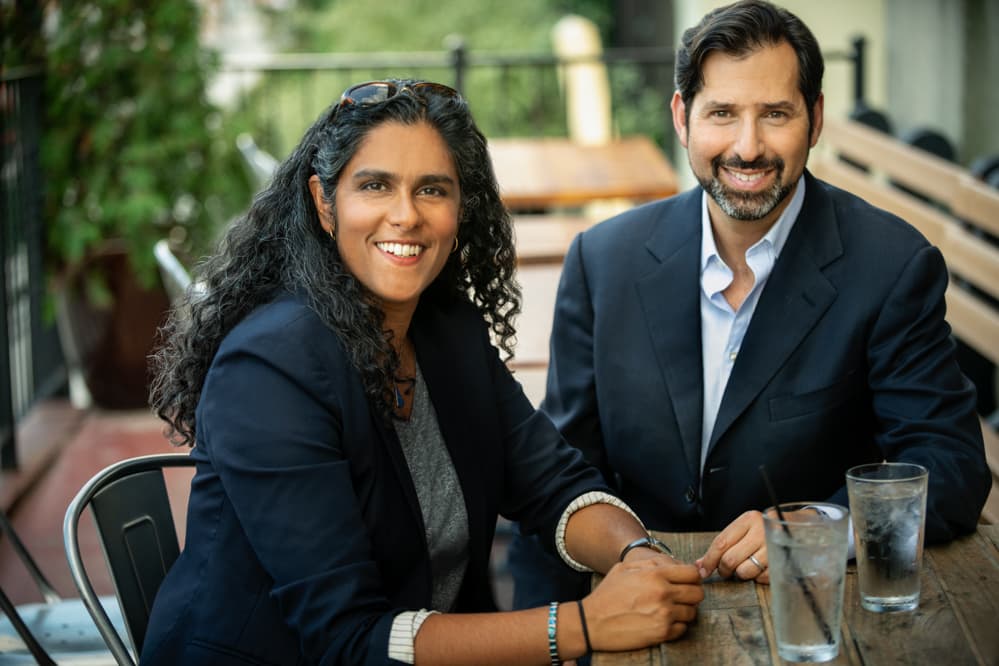 So, what should you expect from the new On Point, whether you listen in the (good) morning, afternoon or night? "It's a place where you're going to learn, you're going to be challenged, and you're going to have fun, too," Meghna says. "Expect to hear me laugh a lot."
One last thing: "My sister used to tell me: 'Never be boring,' " David says. "That sounds like a pretty good mantra to me."