International News: Latest China Tariffs, Syria Conflict, Myanmar And More
48:42
Play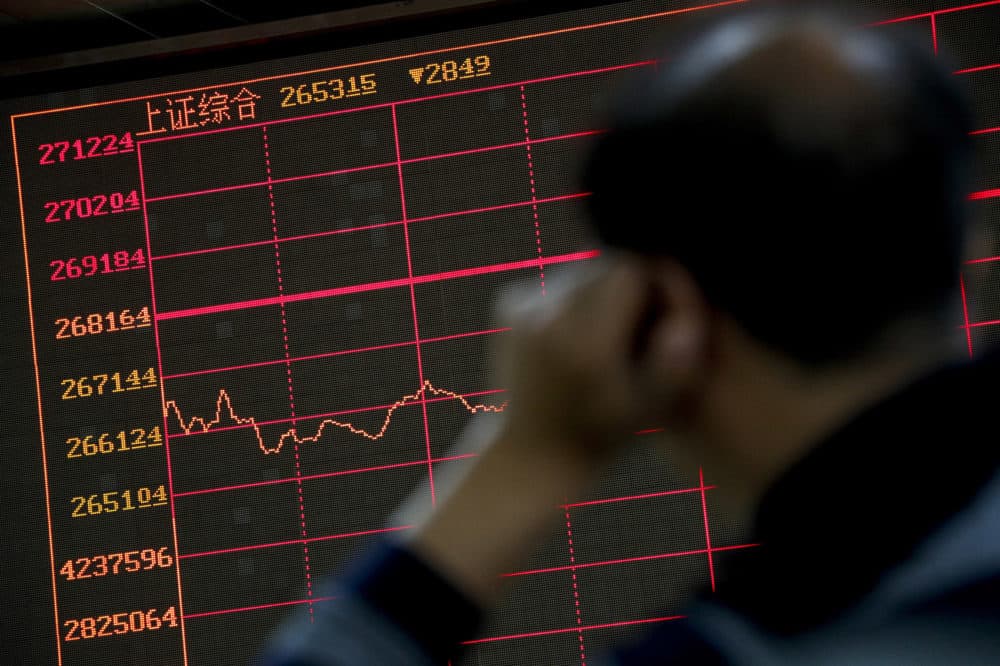 With Meghna Chakrabarti
Our global roundtable returns, with the top news you need to know from around the world.
Guests
Michelle Kosinski, senior diplomatic correspondent for CNN. (@MichLKosinski)
Matthew Karnitschnig, chief Europe correspondent for Politico Europe. (@MKarnitschnig)
Keith Bradsher, Shanghai bureau chief for the New York Times. Senior writer for Asia economic and business coverage. (@KeithBradsher)
From The Reading List
Wall Street Journal: "China Retaliates With Tariffs on $60 Billion of U.S. Goods" — "New U.S. tariffs on China's exports escalated the countries' trade fight, with Chinese officials scrambling on how to retaliate and whether to accept Washington's offer for more negotiations.
"After President Trump announced the new tariffs on $200 billion in Chinese goods, the Chinese leadership's economic troubleshooter, Vice Premier Liu He, huddled Tuesday with his top lieutenants to devise a response, according to officials briefed on the matter. On the agenda was whether Mr. Liu or lower-level officials should go to Washington for a fresh round of trade talks.
"China's Commerce Ministry, in a brief statement midday, said that the U.S. tariffs create 'new uncertainty' for negotiations and vowed that China would retaliate. Unmentioned was whether China would go ahead with an earlier threat to place tariffs on $60 billion worth of U.S. products."
Associated Press: "Russia blames Israel for plane shot down by Syrian missile" — "A Russian reconnaissance aircraft was shot down by a Syrian missile over the Mediterranean Sea, killing all 15 people on board, the Russian Defense Ministry said Tuesday. It blamed Israel for the crash, saying the plane was caught in the crossfire as four Israeli fighters attacked targets in northwestern Syria.
"The Russian military said the Il-20 reconnaissance aircraft was hit 35 kilometers (22 miles) offshore late Monday as it was returning to its home base nearby.
"'The Israeli pilots were using the Russian aircraft as a shield and pushed it into the line of fire of the Syrian defense,' Defense Ministry spokesman Maj. Gen. Igor Konashenkov said."
Al Jazeera: "South Korean leader in Pyongyang to reboot nuclear talks" — "South Korean President Moon Jae-in has arrived in Pyongyang for his third summit with North Korean leader Kim Jong-un, seeking to reboot stalled talks with the US over the North's denuclearisation.
"Moon and his wife, Kim Jung-sook, were greeted by Kim and his wife, Ri Sol-ju at Pyongyang's airport on Tuesday.
"The two leaders are expected to hold meetings on Tuesday and Wednesday, and jointly announce the results on the last day if things go smoothly."
Wall Street Journal: "U.N. Calls for Genocide Charges Against Leaders of Myanmar's Military" — "The United Nations said leaders of Myanmar's military should be prosecuted for genocide of the Rohingya minority in a landmark report Tuesday that criticized the world body's own agencies for not doing enough to confront the government over human rights.
"The 444-page report provides the most detailed and haunting look yet at the massacres and other actions taken against the Rohingya, a Muslim minority, which left 10,000 people dead and drove some 700,000 into neighboring Bangladesh.
"Satellite imagery, interviews with victims and graphic photographs of wounds inflicted on survivors painted a picture of large-scale organization and brutality, the report said. In one example, the report described a coordinated navy and army operation to fire on the seaside village of Koe Tan Kauk from land and sea. As residents fled, soldiers stormed in, slaughtered people with knives and burned the community to the ground."
This program aired on September 19, 2018.