FBI Background On Kavanaugh Is In; Senators Begin Review
08:01
Play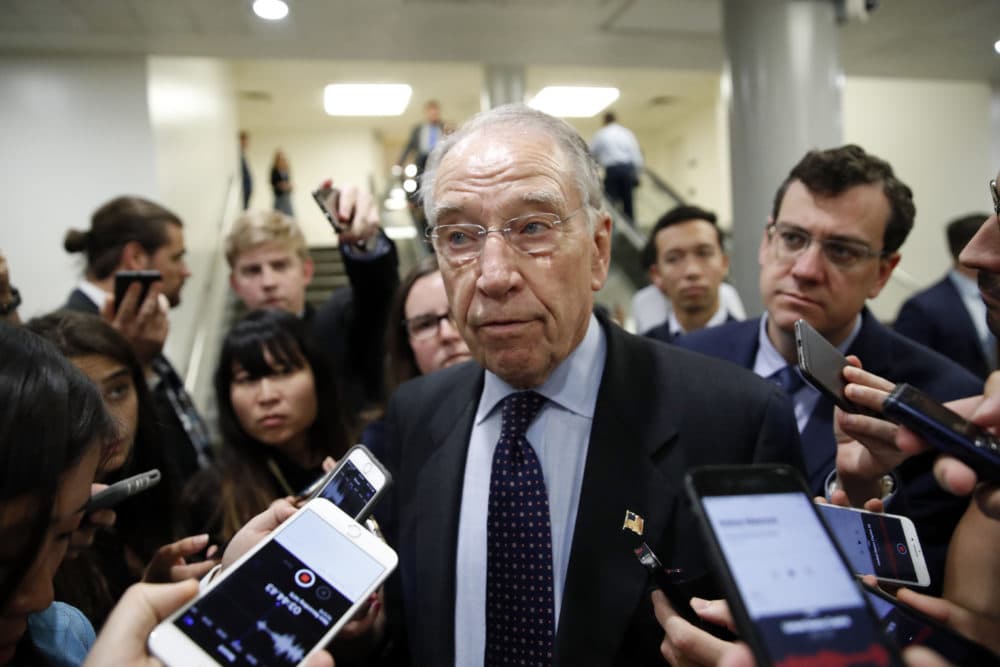 This article is more than 2 years old.
With Meghna Chakrabarti
Early Thursday morning, Senate Judiciary Committee chairman Chuck Grassley, R-Iowa, announced the the committee had received the FBI's background check on Judge Brett Kavanaugh.
Guest
John Bresnahan,  Capitol Hill bureau chief for Politico. (@BresPolitico)
From The Reading List
Politico: "McConnell sets key vote on Kavanaugh nomination for Friday" — "The Senate is set for a critical Friday vote on Brett Kavanaugh's Supreme Court nomination, teeing up a final vote by the weekend, with an FBI report on the sexual misconduct allegations against the judge expected in the chamber by Thursday morning.
"Majority Leader Mitch McConnell (R-Ky.) on Wednesday night set up the critical procedural vote for Friday, saying on the floor that the Senate 'will receive' the results of the FBI's time-limited inquiry into the claims against President Donald Trump's high court pick in the coming hours.
"Senators are expected to view that report from the FBI under restricted parameters throughout the day Thursday, with one copy of that report available for access in a secure facility in the Capitol basement. Members of both parties, as well as a handful of staff, are expected to alternate hour-long viewing time slots, a Democratic aide said."
This segment aired on October 4, 2018.