'My Community Is Gone': Butte County, California, Resident On Terror Of Camp Fire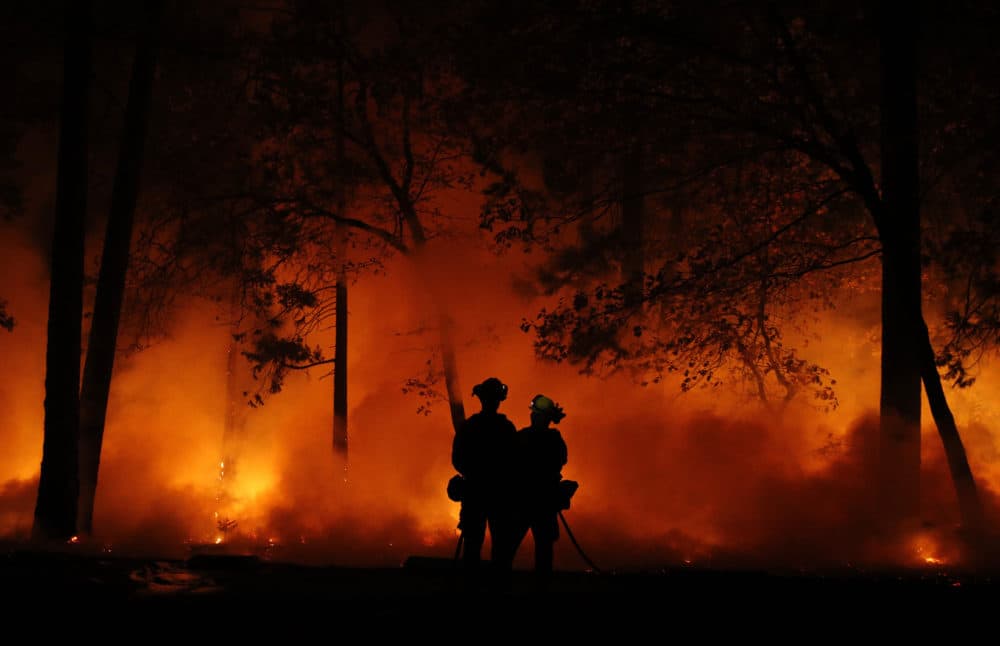 This article is more than 2 years old.
The deadliest and most destructive wildfire in California history is responsible for 48 deaths, 103 missing people and over 7,000 destroyed structures, as of this writing, with numbers expected to rise.
And Magalia, California, resident Lorrie Lundy says the area utility Pacific Gas & Electric is in part responsible for the Camp Fire.
"My house, from my understanding, is still standing, but my community is gone, because — I don't know, what, somebody wants to make a buck off of power?" Lundy told On Point.
According to a report from NBC News, PG&E knew of an electrical problem in the area the day before the blaze began, on Wednesday, Nov. 7. They did not follow up to service the area, however.
The company went on to report to state regulators on Thursday, Nov. 8 that there was a malfunction on a nearby electrical transmission line just minutes before the first report of the Camp Fire broke.
The blaze proceeded to rip through the town of Paradise so quickly that there was nothing firefighters could do.
California officials, however, have not yet determined a cause for the fire, which PG&E emphasized in a statement to On Point. Company spokesman Jason King said, "Nothing is more important than the safety of our customers, employees, contractors and the communities we serve. Our hearts are with the communities impacted by the Camp Fire. The loss of life and property is staggering."
Yesterday, attorneys representing victims of the fire sued PG&E and its parent company in San Francisco County Superior Court.
Days prior to the start of the fire, the company had been warning customers in this Northern California region about potential power shutdowns due to "extreme fire danger conditions." The preemptive service suspensions, however, never happened, because "weather conditions did not warrant this safety measure."
Still, in light of such a warning from PG&E, the communities were bracing for environmental disaster.
"Everybody was like, 'OK, we're ready,' " Lundy said. "Everyone's prepared. And then my son goes to work in Chico, and he looks up the hill, and he calls me at home ... and said, 'Hey, Mom, there's a fire up there.' "
Within 20 minutes, Lundy heard from her son-in-law, who happens to work for Butte County. He told her she needed to get out of the area.
But Lundy says she received no official evacuation notice, and that neither she nor her family encountered first responders during the several hours they spent evacuating and helping others do so.
"When I see the town of Paradise mayor acting like this response went well — my son lives in Paradise, he has a home that's gone now, he never got notified at all," Lundy said. "People didn't get notified, there was no time for anything."
"There's nothing left. It just wiped out everything," Lundy said. "We're not allowed to go in."
This article was originally published on November 14, 2018.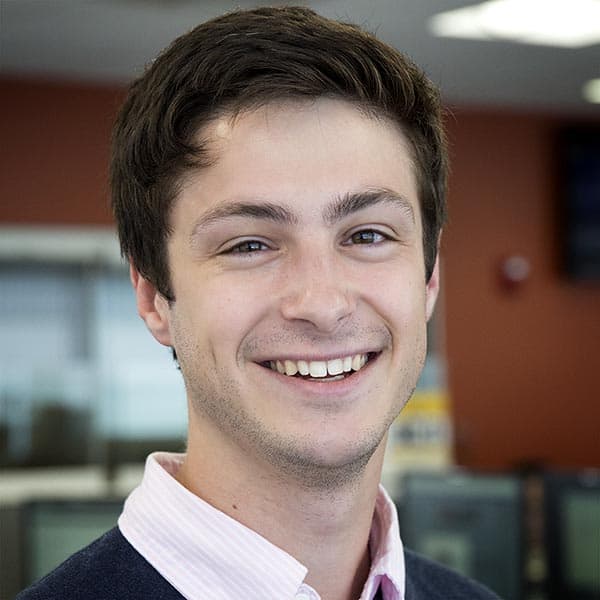 Alex Schroeder Digital Producer, On Point
Alex Schroeder is a digital producer for On Point.