Federal Judge Blocks Trump Rules On Migrants Seeking Asylum
04:00
Play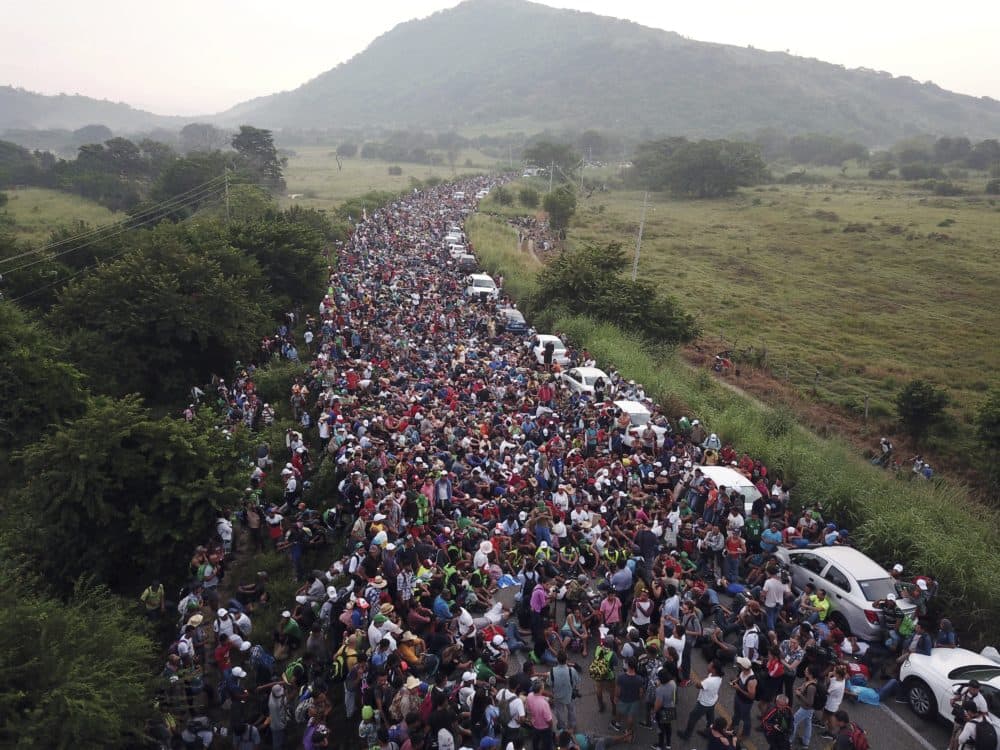 This article is more than 2 years old.
With Meghna Chakrabarti
U.S. District Judge Jon Tigar stopped the Trump administration from limiting the amount of migrants who can claim asylum in the United States.
Guest
Alan Gomez, immigration reporter for USA Today. (@alangomez)
From The Reading List
USA Today: "Federal judge blocks Trump's new asylum rules: 'He may not rewrite the immigration laws'" — "A federal judge in San Francisco late Monday blocked new rules put into place by President Donald Trump that limit the ability of migrants to request asylum, a legal blow to the administration's efforts to curb legal immigration that opens the door for more members of the migrant caravan to request asylum in the U.S.
"U.S. District Judge Jon Tigar ruled that the administration's new policy of cutting off asylum to migrants who enter the country illegally appears to run afoul of U.S. law that specifically allows them to do so.
"The 1965 Immigration and Nationality Act states that any foreigner who arrives in the USA, 'whether or not at a designated port of arrival,' may apply for asylum. But on Nov. 9, Trump tried to overrule that law, signing a presidential proclamation ending the ability of migrants to request asylum if they enter the country illegally.
"'The rule barring asylum for immigrants who enter the country outside a port of entry irreconcilably conflicts with the INA and the expressed intent of Congress,' wrote Tigar, who was appointed by former President Barack Obama. 'Whatever the scope of the President's authority, he may not rewrite the immigration laws to impose a condition that Congress has expressly forbidden.' "
This segment aired on November 20, 2018.