The Best Books Of 2018 — As Chosen By On Point Listeners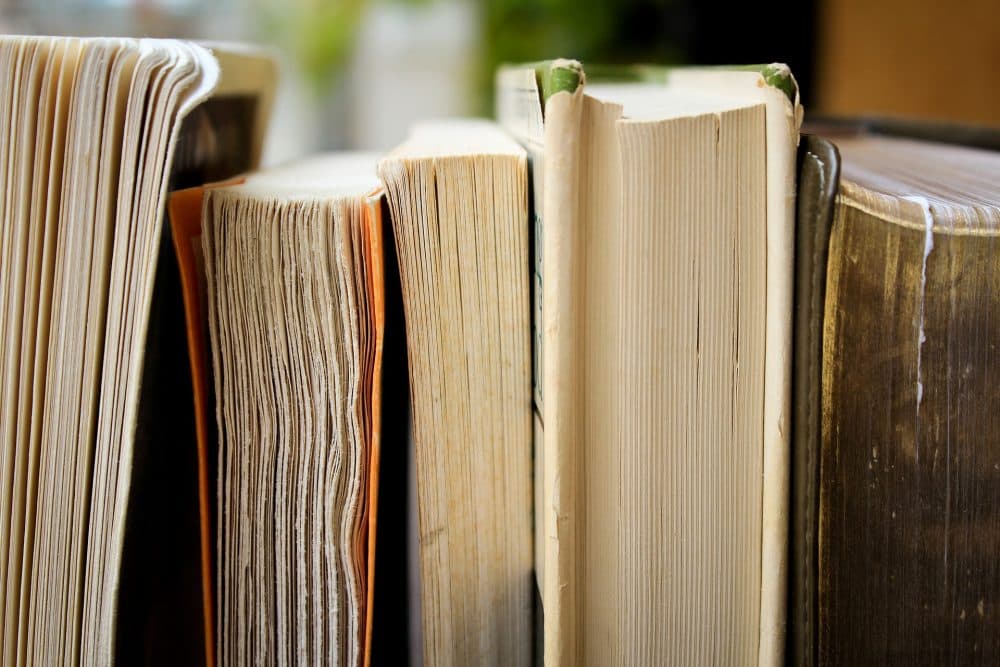 This article is more than 4 years old.
Extra! Extra! Read all about it! The lists for the best reads of 2018 are rolling in as we approach the end of the year, and On Point is back again with picks from guests and listeners alike.
We spoke with two critics and an independent bookseller — Amanda Nelson, executive editor of Book Riot and host of the "Get Booked" podcast; Clay Smith, editor-in-chief of Kirkus Reviews and literary director of the San Antonio Book Festival; and Danny Caine, owner of Raven Bookstore in Lawrence, Kansas — to get the lowdown on this year's lions of literature.
And now we present a variety of picks from our listeners. Here's what we heard from you on the phone lines, on our website and on our social media pages:
"Certain American States: Stories," by Catherine Lacey
Listener Eric Alexander told us on Facebook this was his "favorite read of the year."
From the book's description: "The characters in Certain American States are continually coming to terms with their place in the world, and how to adapt to that place, before change inevitably returns."
"RX: A Graphic Memoir," by Rachel Lindsay
Justin, from Burlington, Vermont, says this book "speaks to a lot of issues a lot of us face. It's about prescription drugs and the author's experience with them working with an advertising company in the pharmaceutical industry. Unique and well put-together."
"These Truths: A History of the United States," by Jill Lepore
Jim, from Waynesboro, Viriginia, called in to say, "I think it's one of the best books I've ever read. Certainly it is never out of date because of the nature of the topic."
He called it "one of the best books that could possibly be relevant to today."
Read and listen to On Point's interview with Lepore from earlier this year.
"How Democracies Die," Daniel Ziblatt and Steven Levitsky
"It speaks to the road that America is traveling rather rapidly to an autocratic system," our listener Dianne, from Omaha, Nebraska, told us on air.
"Beastie Boys Book," by Michael Diamond and Adam Horovitz
Jim, from Virginia Beach, Virginia, says "it was an amazing adventure looking at the late '70s and early '80s and the intersections of punk rock, reggae, disco, hip-hop, and I just enjoyed even more than I expected to."
"Calypso," by David Sedaris
"I thought it was really honest and hilarious in its honesty in a lot of ways, at a time when humor is much-needed," our caller Marion from New Orleans, Louisiana, says.
"The Overstory," by Richard Powers
"I found it to be a heartbreaking look at trees and forests, and the present and future of the planet, through the eyes of nine compelling characters who all take risks in the woods. It's long, but it's worth every single beautifully written sentence," Leda from Plainfield, Vermont, says.
"The Library Book," by Susan Orlean
Our listener Miria Ioannou wrote on Facebook, "a nonpartisan exceptional telling on the role of public libraries and how much they have contributed to public discourse and adapted to the digital world and current social realities."
More Picks From Twitter