'We Are An International Region': Immigration Realities On The Ground In El Paso
Shortly before President Trump walked on stage for a campaign rally in El Paso, Texas, Monday night, he received word that congressional negotiators reached a compromise border security deal to avert another government shutdown. It includes $4 billion less than the President wants for his wall along the U.S.-Mexico border.
The President walked on stage and declared, "we're building the wall anyway."
Just outside the coliseum where Trump spoke, Former El Paso congressman, and Democratic Party rising star, Beto O'Rourke rallied against the wall.
Tuesday, Hour 1, On Point, we got the latest on the deal --  and a nuanced view of the Southern border from Dee Margo, Republican mayor of El Paso, and Victor Manjarrez, a retired border patrol agent and  now associate director for the Center for Law & Human Behavior at the University of Texas, El Paso.
For part of the show, we took a step back from the politics of the situation. Here's what's really happening on the ground in El Paso.
"We need to control our borders. I think that's a given," Mayor Margo says. "There's no reason not to. And so it's important to do so. The fact that we're the safest city in the United States with a population greater than 500,000 is not solely attributable to a border fence that was put up during the Bush administration."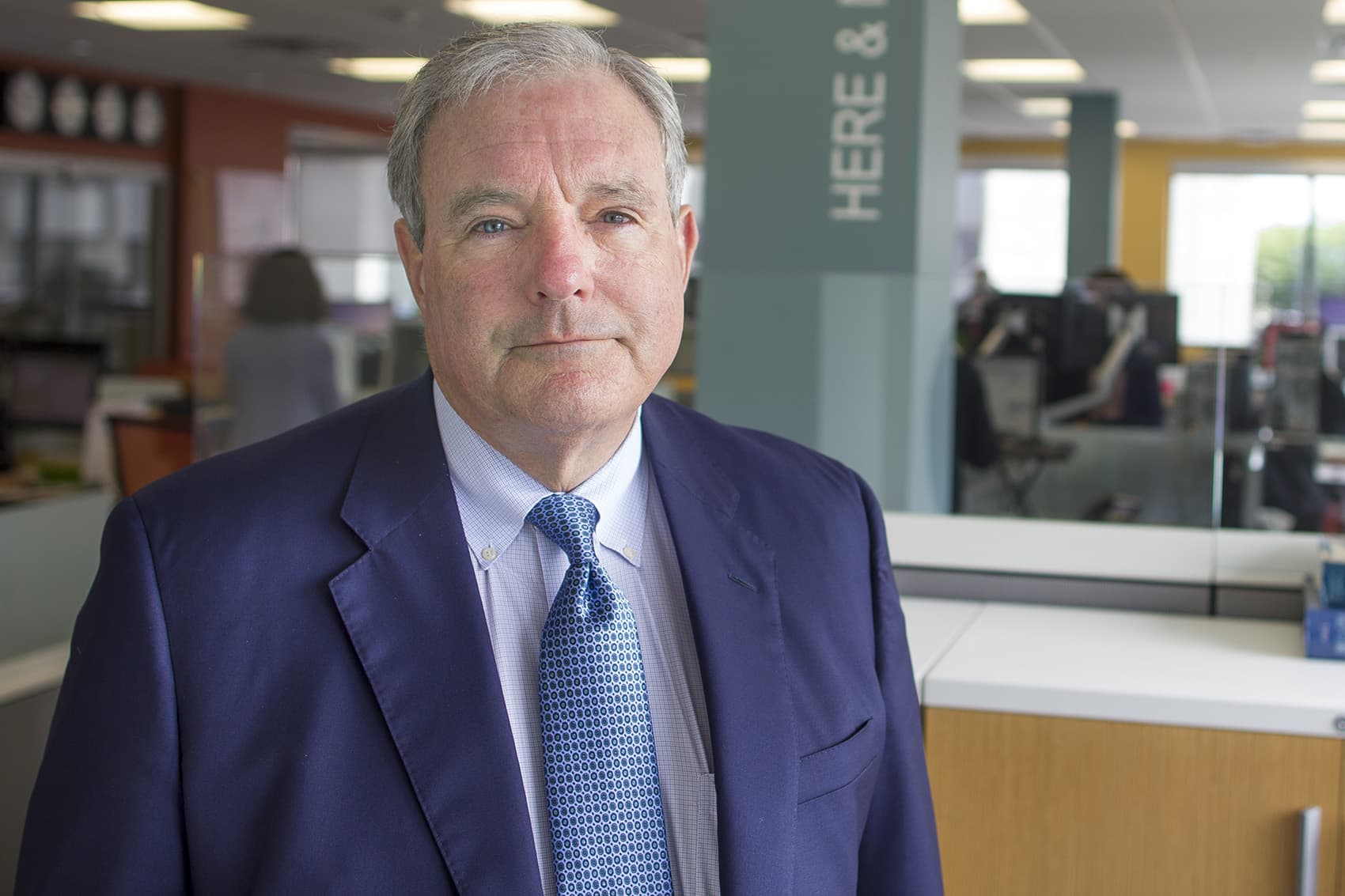 What Does Customs And Border Protection Really Need At The El Paso Border?
Mayor Dee Margo: "All I've heard about the fence and the demand for it is coming out of politicians and politicos who have turned this into — that's what they're saying we need to do. But I've not really heard a whole lot coming out of Homeland Security that our strategies for the next five years say we need to do this, this and this. I think it's part and parcel, but they need more manpower. We need more people on our bridges. Our bridges are not fully staffed. We have six bridges between El Paso and Juarez. We're the 10th largest trading partner or trading port in the United States. There are a myriad of things that need to be done for for control. We're one region where three states of New Mexico, Chihuahua, Texas; two countries, the United States and Mexico; and a region that comprises 2 1/2 million people. We're the largest U.S. city on the Mexican border. The violence that occurred in Juarez during the drug cartels' fighting a few years ago did taint El Paso with a perception of violence, but we were never ever involved in that. We always remained as a safe city."
"Unfortunately, technology is probably the biggest thing that still has lagged behind in the last decade or so in terms of border security."

Victor Manjarrez
Here's What The Flow Of People In And Out Of The U.S. Actually Looks Like
Mayor Margo: "Our annualized trade, through our ports, both in imports and exports, is $82 billion a year. We have 23,000 pedestrians that come north every day, legal pedestrians. I have 21 million-plus private passenger vehicles — not trucks, not cargo, but private passenger vehicles, on an annual basis that come north. We're one region. People don't realize that until 1848, El Paso was actually located on the south side of the Rio Grande for almost 400 years. We've got families on both sides, commerce on both sides. We are one region. We are an international region. It's said we have the world's largest bilingual, bi-national, bi-cultural workforce anywhere. The average age is somewhere around 32. We're just an unknown jewel that's been mischaracterized. And I think the president's been given an opportunity over the last week to be able to continue to explain to people who we are and what we're about."
What Technology Is Needed In Which Terrains Along The Border?
"Technology plays a big role in what we do in border security. When I was the chief of these sectors, I looked at my environment and three different domains. I had an urban environment, I had a rural environment and I had a remote environment.
"In the urban area, I relied heavily on that mix of personnel and border barriers, with some technology. And as I got into a rural area, what we saw was the border barriers transition to some kind of vehicle barrier, personnel, technology a little bit greater. We get into remote areas, what you're looking at in terms of infrastructure now becomes some kind of vehicle barriers, which means someone simply can't just drive across Mexico into the U.S., and personnel.
"And there's a heavy reliance on technology, and technology may come in in the form of surveillance-type platforms, sensing platforms, things of that nature. And unfortunately, technology is probably the biggest thing that still has lagged behind in the last decade or so in terms of border security, because quite frankly it's very expensive, very difficult in terms of maintenance and expense. But that is something that we need a greater focus on and perhaps get greater investment for for our Border Patrol agents."
Alex Schroeder adapted this interview for the web.