A Conversation With Joy Harjo, The First Native American Poet Laureate
Play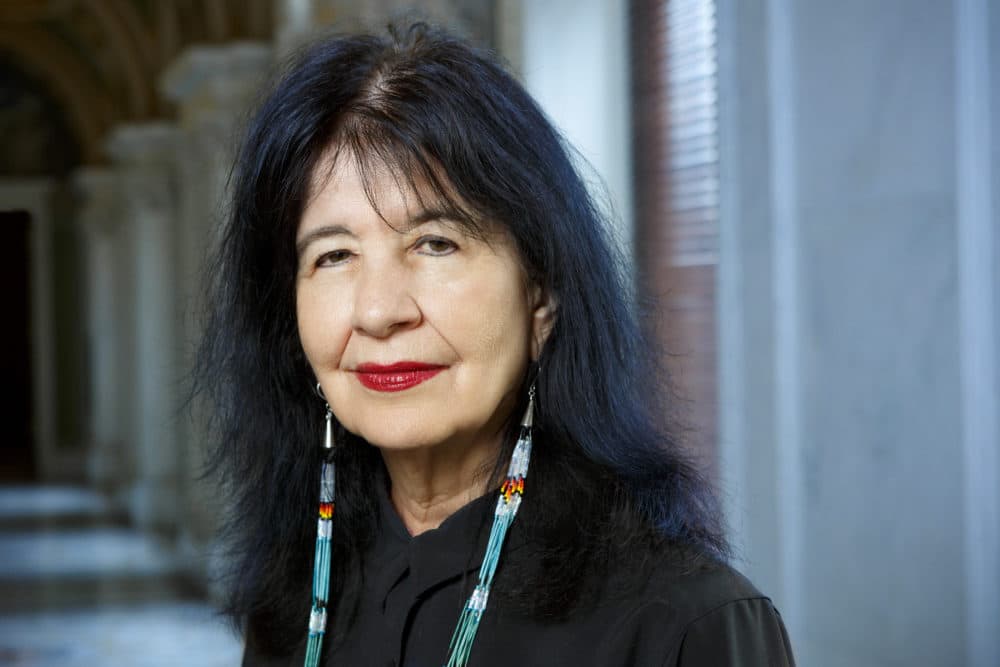 This article is more than 3 years old.
Host Meghna Chakrabarti
The new poet laureate of the United States is also the first Native American appointed to the post. We'll talk with Joy Harjo.
Guest
Joy Harjo is the incoming U.S. Poet Laureate whose term starts this fall. She's also a musician and an activist. A member of the Muscogee (Creek) Nation, Harjo is the first Native American to serve as a poet laureate of the United States. Her latest collection of poetry, "An American Sunrise" is set to be published in August (@joyharjo).
Additional Reading
From The New York Times: Joy Harjo Is Named U.S. Poet Laureate 
"Joy Harjo started writing as a college student in New Mexico in the early 1970s, during what she described as "the beginning of a multicultural literary movement."
"At gatherings around the Southwest, she began meeting poets, including Native American ones. Hearing them perform made her realize that poetry was available to everyone, including her. 'It became a way to speak about especially Native women's experiences at a time of great social change,' she said."
"Since then Harjo, 68, has written eight books of poetry, a memoir and two books for young audiences. Now the Library of Congress has named her America's new poet laureate. She will take over for Tracy K. Smith, who has held the position for two years, and joins the ranks of such acclaimed writers as Rita Dove, Louise Glück, Billy Collins and Juan Felipe Herrera. Harjo, a member of the Muscogee Creek Nation, is the 23rd poet and first Native person to be selected for the role."
From NPR: Meet Joy Harjo, The First Native American U.S. Poet Laureate

NPR's Noel King talks to Joy Harjo, who is a member of the Muscogee Creek Nation. She grew up in Oklahoma and has been writing poetry since the 1970s.
This hour was produced by Alexandra Reice and Brian Hardzinski.
This program aired on June 26, 2019.