News Fatigue? Why More People Are Avoiding News Consumption
46:51
Play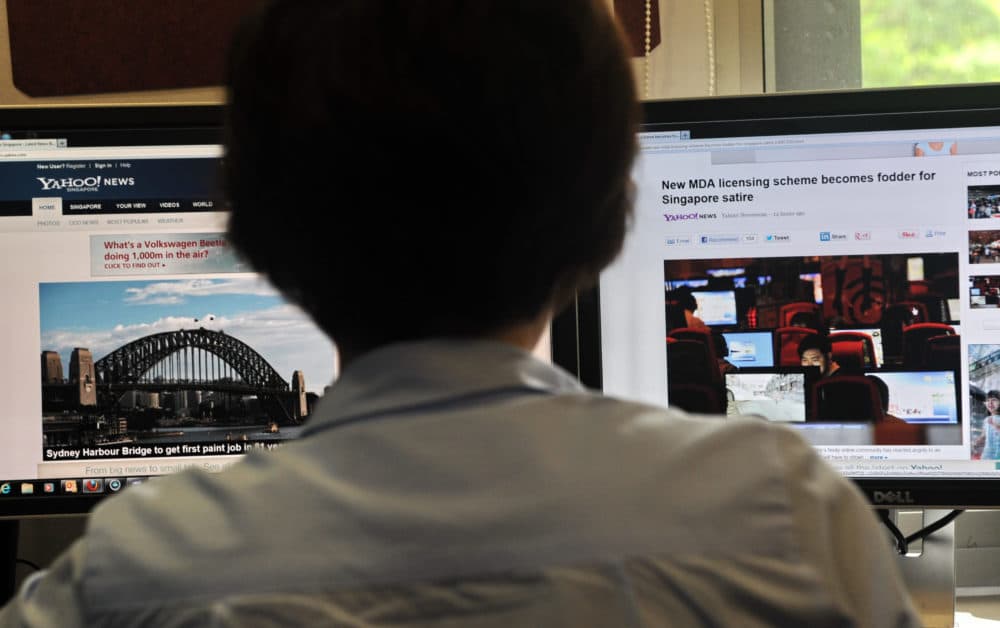 This article is more than 1 year old.
"The modern digitally connected human (Homo smartphonicus, identifiable by its trademark slumped shoulders and bleary eyes) has access to more news and information than any other human in history, whenever they want it, most of it free, all of it in their pocket.
"But it's not only news that they have more access to — it's everything, from Clash of Clans to Keanu memes to old friends' photos to Ariana Grande songs to TikTok. Those things, if administered correctly, serve as entertainment and tend to make their consumers happy. News, you may have noticed, isn't that great at generating happiness these days. So lots of people are happy to stick to Keanu and avoid Trump/Iran/Putin/climate change/mass shootings/Brexit/racism entirely."
"That phenomenon — improved technology increases access to news, but also makes it easier to avoid it — is fairly well established by now, and I've been watching with interest a new flowering of research into what the academic literature calls "news avoidance" the past few years. People like me — and I suspect you, dear reader of Nieman Lab — love consuming news and relish the Internet's capacity to leave us awash in headlines all day. But we're weirdos, and lots of normals embrace the Internet's ability to let them check out of news altogether."
From Axios: "Trump slump" hits big media
"Top news executives tell Axios that a real "Trump slump" is hitting digital, cable and more."
"Why it matters: The shock factor around President Trump's unplanned announcements, staff departures, taunting tweets and erratic behavior is wearing off, and media companies are scrambling to find their next big moneymaker."
"Driving the news: Executives tell Axios that Trump fatigue is very real: Interest in political coverage overall is down, which is spurring investments in other beats, like technology and the global economy."
"Democrats don't appear to be the lifeline media companies are hoping can fill the gap for diminished Trump interest. Executives say they expect this week's debate ratings to be nothing like the ratings for the 2016 Trump debates.
Be smart: Part of the problem is that 2020 Democrats don't have a knock-out media star to drive interest in the election. To date, the Democrats' biggest media attraction has been Rep. Alexandria Ocasio-Cortez, who isn't running for president."
"Other candidates split the spotlight in the crowded Democratic primary field.
By the numbers: Digital demand for Trump-related content (number of article views compared to number of articles written) has dropped 29% between the first 6 months of the Trump presidency and the most recent 6 months, according to data from traffic analytics company Parse.ly."
Stefano Kotsonis produced this hour for broadcast.
This program aired on June 26, 2019.