Week In The News: Syria, Brexit Deal, Democrats Debate, Impeachment
46:58
Play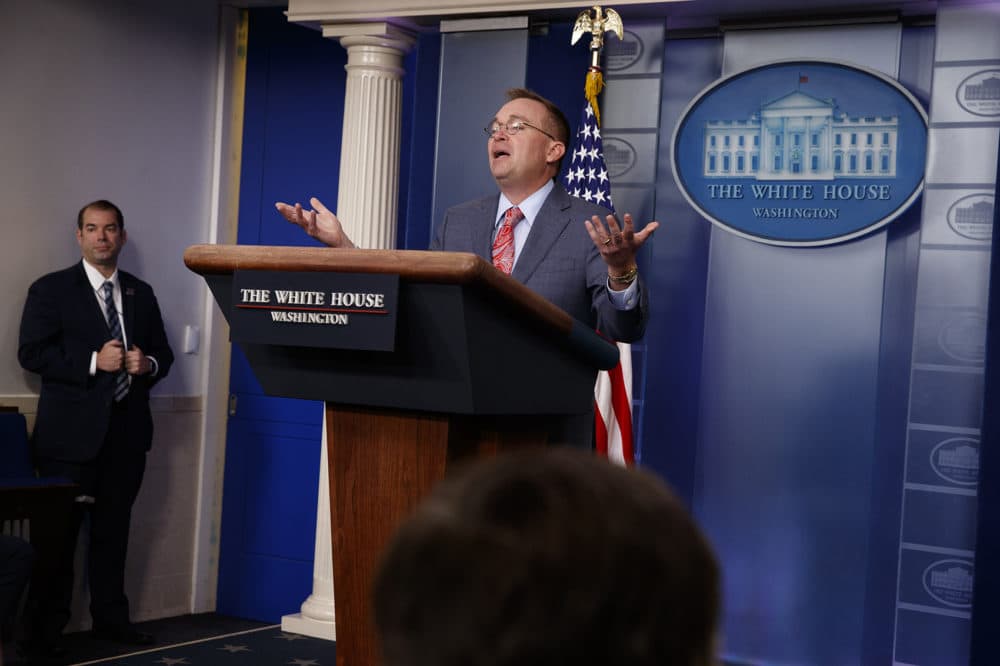 Trump's gambit in Syria leads to fears of massacres of Kurds — and a backlash at home. Warren in the hot seat. Giuliani rejects a congressional subpoena. The roundtable is here.
Guests
Anita Kumar, White House correspondent and associate editor at Politico. (@anitakumar01)
Laura Rozen, diplomatic correspondent for Al-Monitor. (@lrozen)
Jack Beatty, On Point news analyst. (@JackBeattyNPR)
From The Reading List
NBC News: "Mulvaney acknowledges Trump held up Ukraine aid for political reasons: 'Get over it'" — "Acting White House chief of staff Mick Mulvaney has a message for those concerned that President Donald Trump held up military aid to Ukraine until they moved to investigate a conspiracy involving the 2016 U.S election — 'Get over it.'
"In speaking with reporters Thursday at the White House, Mulvaney acknowledged Trump held up Ukraine aid partly for political reasons.
"'Get over it,' he said. 'There's going to be political influence in foreign policy.'
"'That is going to happen,' he added. 'Elections have consequences.' "
Politico: "'Stop talking': Trump advisers want Giuliani dumped" — "For weeks, prominent Republican advisers have been privately imploring President Donald Trump to sideline Rudy Giuliani after a barrage of inconsistent, combative and occasionally cringe-inducing media interviews, according to three people familiar with the conversations.
"And that was before the arrest of two foreign-born businessmen who reportedly helped Giuliani try to discredit former Vice President Joe Biden, the leading Democrat to take on Trump in next year's election. Several reports have indicated Giuliani himself may be caught up in the probe.
"Yet Trump remains linked to Giuliani, who was initially hired to help fend of Robert Mueller's Russia investigators, but who now may have pulled the president into another investigation — one that might lead to impeachment. While the president has long appreciated Giuliani's pugnacious and never-back-down attitude, Trump allies fear Giuliani will damage Trump with his long-winded monologues and free-wheeling accusations."
Wall Street Journal: "Pence Leads U.S. Efforts to Halt Turkey Offensive in Syria" — "Vice President Mike Pence and Secretary of State Mike Pompeo arrived in the Turkish capital Thursday to press President Recep Tayyip Erdogan to halt a cross-border offensive in northeastern Syria that has deepened a rift between the two NATO allies.
"Turkey launched a military campaign last week to seize territory held by U.S.-backed Kurdish forces in Syria after the withdrawal of American troops from the region. Its forces have since captured more than 400 square miles of territory using heavy artillery and aerial bombardments despite global condemnation and threats of fresh U.S. sanctions.
"President Trump dispatched the delegation following a Monday phone call with Mr. Erdogan, who has so far ignored U.S. warnings over the military offensive into Syria."
BBC: "Brexit: EU and UK reach deal but DUP refuses support" — "A Brexit deal has been agreed between the UK and EU before a meeting of European leaders in Brussels.
"Boris Johnson and Jean-Claude Juncker called it a 'fair' outcome - and the EU Commission President said there was no need to extend the Brexit deadline.
"He said: 'We have a deal so why should we have a prolongation.'
"This will be a boost for the PM, but he still faces a battle to get the deal through Parliament on Saturday, with the DUP opposing it."
USA Today: "Meltdown? Nancy Pelosi teases Donald Trump after he posts picture of confrontational White House meeting" — "After a tense day between Capitol Hill lawmakers and the White House, House Speaker Nancy Pelosi had a little fun.
"President Donald Trump tweeted a photo of a group in a meeting at the White House, with Pelosi standing at the table, pointing a finger at the president. In his tweet, Trump said Pelosi had an 'unhinged meltdown.'
"So, Pelosi made it the cover photo on her Twitter and Facebook pages.
"Lawmakers and the administration met Wednesday to discuss Turkey and Syria, a meeting that resulted in congressional Democrats walking out of a meeting after they claimed the president was 'demeaning' toward Pelosi, and had a 'meltdown.' "
This program aired on October 18, 2019.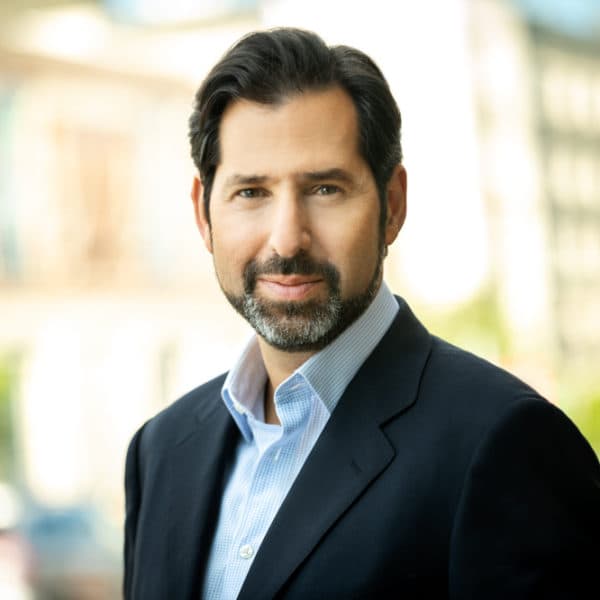 David Folkenflik Host, On Point
David Folkenflik is the host of On Point.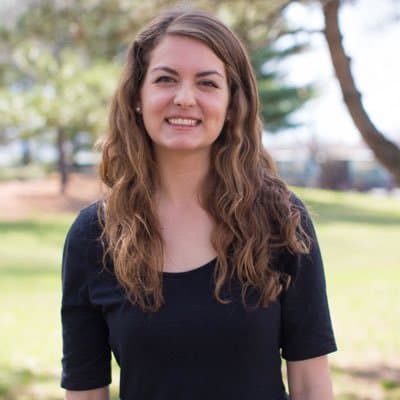 Allison Pohle Associate Producer
Allison Pohle was an associate producer at On Point.