Rep. Krishnamoorthi Expects 'Maximum Transparency' On Inquiry Transcripts 'Very Shortly'
07:59
Play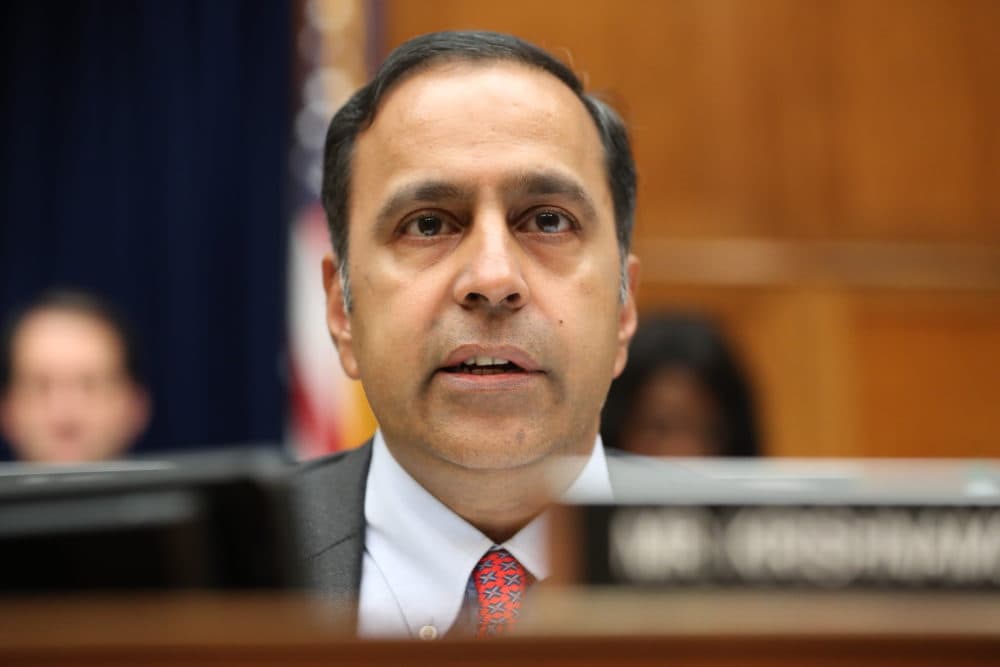 The public should soon have access to dozens of hours of closed-door testimony from the House impeachment inquiry, Rep. Raja Krishnamoorthi, D-Ill., told On Point Monday. He says he expects "maximum transparency" on the information released from the depositions that have already occurred.
"I think that Chairman Schiff had told various folks in the media that he planned to do it this week," Krishnamoorthi told On Point's Meghna Chakrabarti. "So, I expect that to happen. As you know, there are a lot of witnesses that actually came forward — to our surprise — defying White House orders not to cooperate, and gave extensive testimony, sometimes upwards of 10, 11 hours of testimony. So, I think that the staff will have to go through and redact for sensitive or other information that should not be publicly released."
Already on Monday, the House Committees released transcripts of closed-door interviews with former U.S. Ambassador to Ukraine Marie Yovanovitch and top State Department official Michael McKinley. These transcripts offer the first view into what witnesses told investigators about President Trump's contact with Ukraine.
Interview Highlights From Rep. Raja Krishnamoorthi
Do you have any further information about when we might see the beginning of public hearings?
"I think that Speaker Pelosi has made it clear that it's going to happen in short order, again. I think it's a matter of logistics — and the calendar — and making sure that witnesses are available on certain days, more than anything else. But, I just want to say, the people that hopefully will appear for these public proceedings are the same ones that we questioned in the SCIF — the underground bunker beneath the capitol – are members of the administration. They are career public servants, apolitical. And I would say they're really to be commended. Because they came forward sticking their necks on the line, their careers on the line, coming at expense to themselves, hiring their own attorneys to tell the truth. And I think that people will be very impressed with the caliber of witnesses that they see publicly."
"We need to fully flesh it out and hold everyone accountable who may have participated in the misconduct."

Rep. Raja Krishnamoorthi, D-Ill.
On whether the house has a case for impeachment
"I want to withhold judgment on the ultimate question of impeachment, because I want to wait for all the evidence to come in. And we're still yet to see everyone in public, as well. That being said, there's mounting evidence of serious misconduct that took place surrounding the July 25th phone call from President Trump to President Zelensky. And there are at least two serious episodes of misconduct here. One, merely requesting foreign assistance with domestic election efforts is illegal in and of itself. But on top of that, to use security assistance to the Ukraine, as well as the prospect of a White House meeting to pressure them, adds to the misconduct. And I think there's evidence of all of the above. And that's extremely disturbing at this point."
What's the one question that you want the answer to more than anything?
"I think that we've seen a lot of evidence with regard to the security assistance to the Ukraine, as well as the White House meeting being withheld for purposes of investigating the president's political operatives, and political initiatives. And I think that I want to hear from more people about what they saw, heard and who directed these particular episodes. I want to see more evidence of that, because we need to fully flesh it out and hold everyone accountable who may have participated in the misconduct. We can't end this by just holding one or two people accountable, if the misconduct actually occurred and then others to go off scot free. That would be really bad because we would send the wrong message to those who actually participated, that they can get away with it. And then from a very practical standpoint, we can't allow them to continue with that misconduct, going forward. So we need to know the full outlines of what's happened."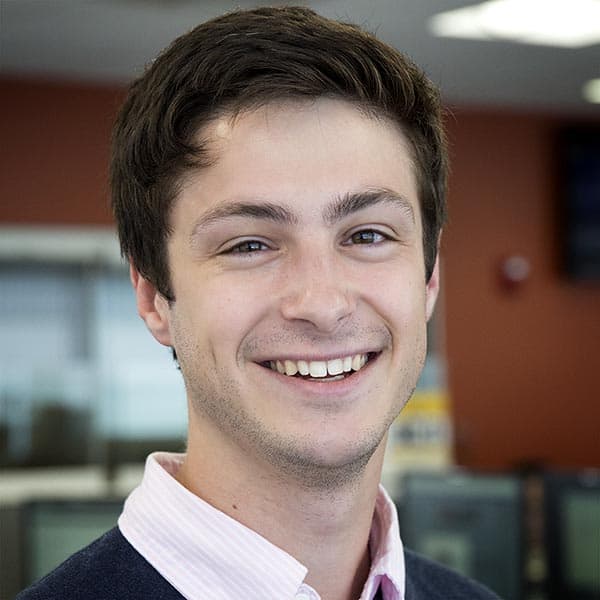 Alex Schroeder Digital Producer, On Point
Alex Schroeder is a digital producer for On Point.
Sydney Wertheim Freelance Producer
Sydney Wertheim is a freelance producer for On Point.