Michael Bloomberg Makes His 2020 Bid For President Official
07:02
Play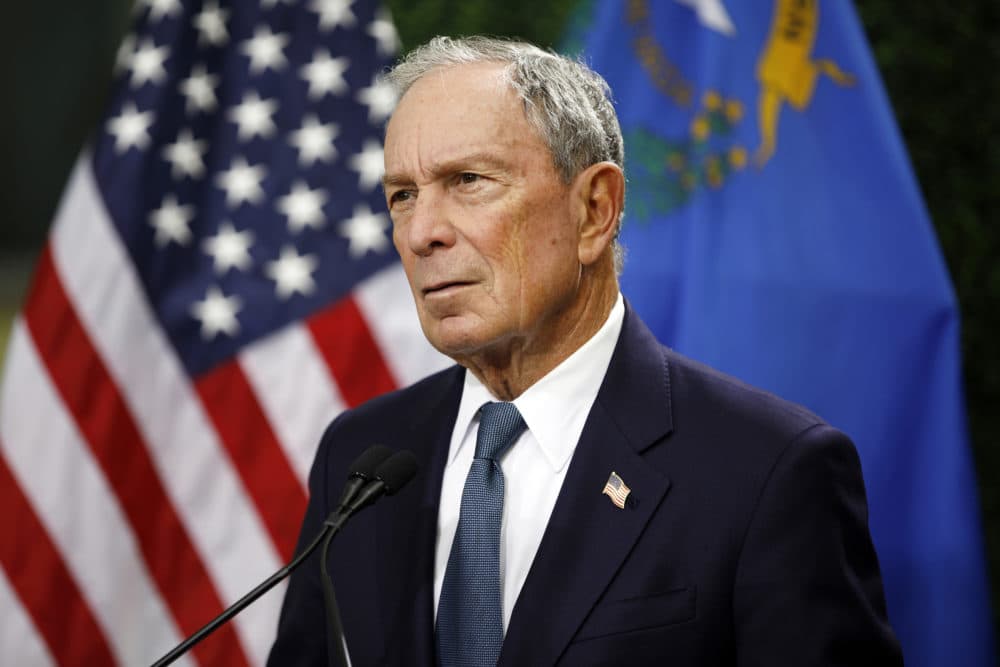 Billionaire and former New York City Mayor Michael Bloomberg has formally launched a Democratic bid for president.
Guest
Elena Schneider, national political reporter at Politico. (@ec_schneider)
From The Reading List
Politico: "Michael Bloomberg launches campaign for president" — "Michael Bloomberg announced Sunday he is running for president, bringing a narrow following but boundless bank account to the crowded Democratic primary.
"The 77-year-old former New York City mayor, positioning himself as a centrist alternative to Joe Biden, launched his candidacy in an online video that is part personal story, part attack on President Donald Trump.
"'I'm running for president to defeat Donald Trump and rebuild America. We cannot afford four more years of President Trump's reckless and unethical actions. He represents an existential threat to our country and our values,' Bloomberg declared in a statement Sunday. 'If he wins another term in office, we may never recover from the damage.'
"Bloomberg became one of the richest people in the world on the success of his eponymous financial news company. He then served three terms as New York City mayor and in 2014 was honorarily knighted by Queen Elizabeth."
Wall Street Journal: "Bloomberg Says He Will Launch Democratic Presidential Bid" — "Billionaire Michael Bloomberg's late entry into the presidential race Sunday puts pressure on an already crowded Democratic field, with an essentially limitless budget at the former New York City mayor's disposal that could further prolong the nominating contest.
"Mr. Bloomberg, co-founderand the majority owner of financial data and media company Bloomberg LP, faces a tough path to the nomination given his late entry. But he has already invested tens of millions into his campaign, starting with a roughly $30 million ad buy for next week alone to introduce himself to voters. He has said he would self-fund his campaign and not accept any donations.
"His advisers have also been building out his campaign staff, intending to focus on the delegate-rich Super Tuesday states, which vote on March 3. Many of the Democratic candidates have invested fewer resources in those states than in the first few nominating contests, in Iowa, New Hampshire, Nevada and South Carolina."
This segment aired on November 25, 2019.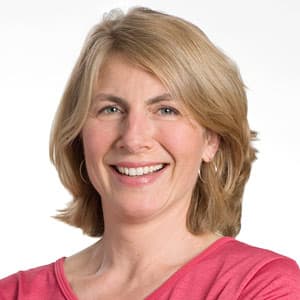 Sacha Pfeiffer Host, All Things Considered
Sacha Pfeiffer was formerly the host of WBUR's All Things Considered.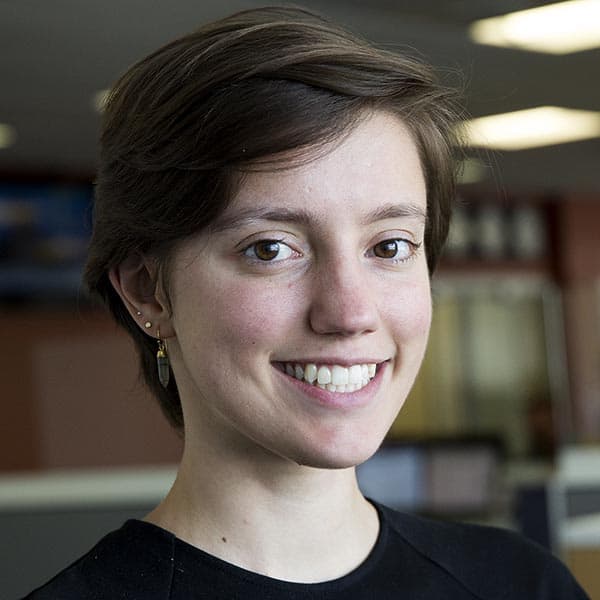 Anna Bauman Associate Producer/Director, On Point
Anna Bauman is an associate producer at On Point.