Radio Diary: In Troubled Times, Finding Peace In A Simple Routine
05:09
Play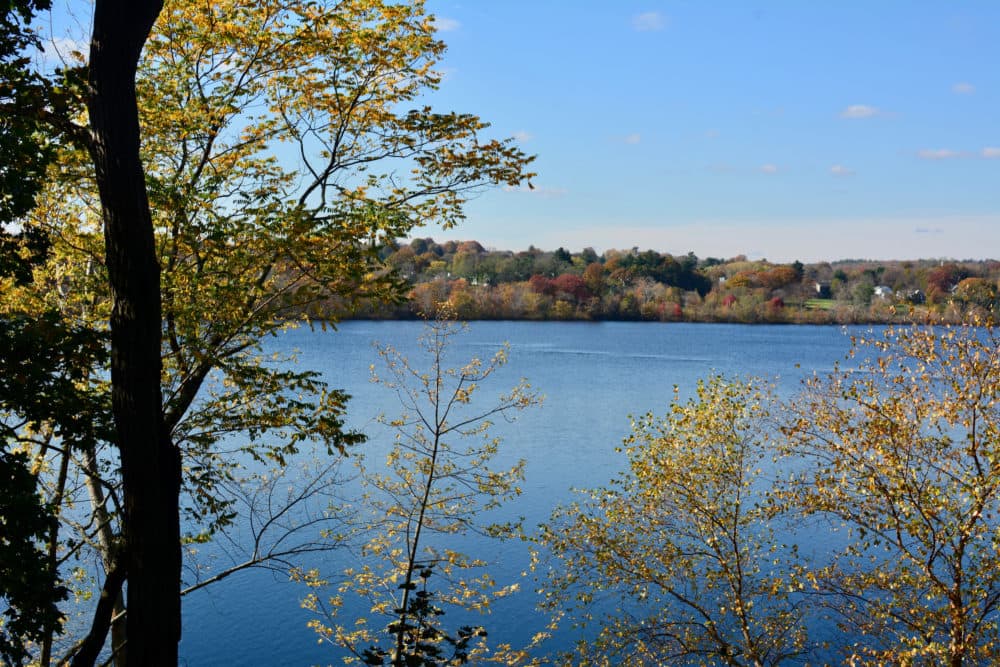 Most mornings, Dave Petee leaves his house early and sets out in search of the sounds of hope and tranquility.
Petee, a Unitarian Universalist minister living in Cambridge, finds them on his daily walks around Fresh Pond Reservoir, courtesy of the birds.
Petee is being treated for cancer, and part of his therapy is going on these regular morning walks around the pond. Accompanied by the chirping and cooing of the local avian life, he's never really alone. By this point, he's able to identify many of them by their calls.
"Trying to find some sense of hopefulness during these times has certainly been important for me, as I deal with the ravages of chemotherapy," Petee says, pointing out a gray catbird along the walking path. "I'm feeling pretty lousy, so it's important I find ways to kind of interrupt that."
"There's something about being out here on a Monday morning where it's quiet, and having watched the birds change as the season has unfolded, [that] kind of gives me a daily sense of hope," he says, spotting an oriole. "Reminds me that humans have dealt with epidemics and pandemics before, and we'll figure this out. Somehow, some way."
Petee says he's holding up alright, and getting out to walk often.
This article was originally published on July 01, 2020.
This segment aired on July 1, 2020.