Commentary: When Trump's Apology Isn't An Apology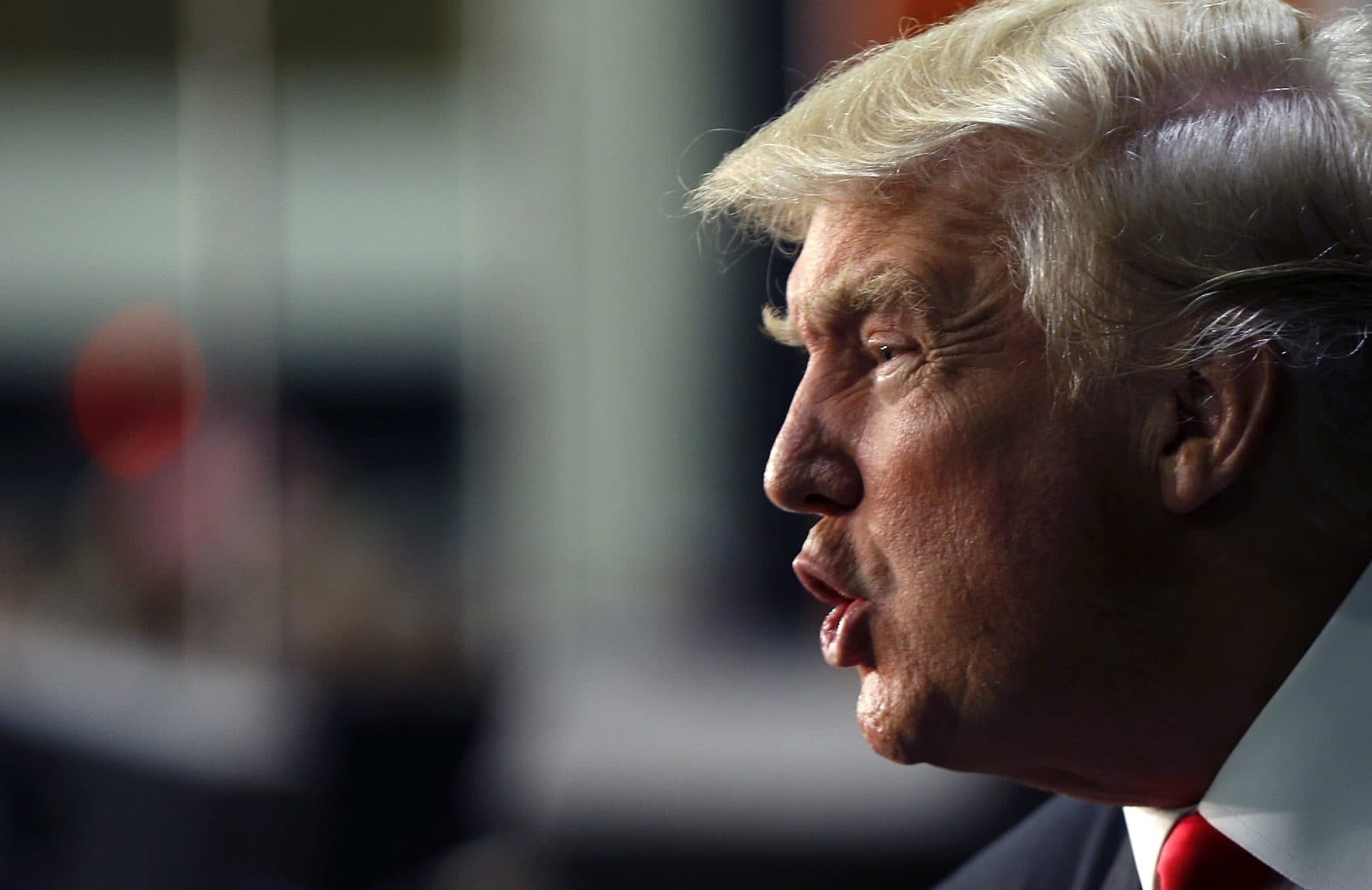 This article is more than 4 years old.
After Donald Trump on Thursday gave his "apology" speech in Charlotte, steadfastly conservative fop Byron York of the Washington Examiner tweeted:
Under his new handlers, Trump issued something that only on Mars is considered an apology. Here's the Earth version.
Later the next morning, amid reports that he received millions from the pro-Russian political party in Ukraine, Trump campaign manager No. 2 Paul Manafort resigned. The New York Times had just reported Manafort had been paid $12.7 million in under-the-table cash payments from Ukraine's pro-Putin political party from 2007-2012.
So the new Trump team -- led by notorious far-right Breitbart boss Stephen Bannon, recently called "the most dangerous political operative in America" by Bloomberg News, and manager No. 3, Kellyanne Conway -- seems to have persuaded Trump that he needs to cool it on the crude attacks. On his way to a major Electoral College blowout, Trump has insulted women, Hispanics, Muslims, African-Americans, Arizona Sen. John McCain, Massachusetts Sen. Elizabeth Warren, The Wall Street Journal, The New York Times, The Washington Post and, most costly, the parents of a fallen U.S. soldier who was a Muslim-American and died heroically in Iraq. (Here's a full list of Trump insultees, courtesy of the Times. Bring a cup of coffee; it's long.)
Reading from a teleprompter in Charlotte, he said haltingly: "Sometimes, in the heat of debate and speaking on a multitude of issues, you don't choose the right words or you say the wrong thing. I have done that. And believe it or not, I regret it. And I do regret it, particularly where it may have caused personal pain."
Note that he specified nothing or no one. It was a blanket apology, sort of, "If-I-ever-offended-anyone-on-anything-this-is-my-acknowledgement."
He added: "But one thing I can promise you is this: I will always tell you the truth … I will never lie to you."
Then he's got some 'splainin' to do about misrepresentations from his teleprompter-assisted convention speech. Here are just a few falsehoods or wild claims by Trump, identified by the liberal ThinkProgress:
"America is one of the highest-taxed nations in the world." He says this often, but Politifact, which reviews political claims, found the U.S. is near the bottom or around the middle of all nations.
"Hillary Clinton invented ISIS with her stupid policies." The roots of ISIS date back before Barack Obama became president and Clinton was named secretary of state. Though the group did not officially exist as ISIS until 2010, Politifact ruled that the idea that Clinton is responsible for ISIS is "false."
"I have seen firsthand how the system is rigged against our citizens, just like it was rigged against Bernie Sanders." ThinkProgress correctly says the claim is false. At the end of the primaries, the site wrote, "Clinton had won 55 percent of the roughly 30 million votes cast, compared with Sanders' 43 percent. That translated to 2,764 total delegates for Clinton and 1,894 for Sanders."
"Nearly 180,000 illegal immigrants with criminal records, ordered deported from our country, are tonight roaming free to threaten peaceful citizens." This figure comes from the Department of Homeland Security. DHS said it has no way to determine how many undocumented immigrants have criminal records; and it uses a very broad definition of "criminal." Most undocumented immigrants deported during the Obama years were actually convicted of minor crimes like traffic offenses or simply "illegal entry," a petty misdemeanor under federal criminal law.
"My opponent wants to essentially abolish the Second Amendment." As ThinkProgress wrote: "In an interview with ABC News last month, Clinton said she wants to strive for 'common-sense gun-safety measures consistent with the Second Amendment.' Her website notes she believes 'weapons of war have no place on our streets,' but she has never indicated she has any desire to do away with the right to bear arms."