Analysis: It's Not Just Clinton And Trump. Americans Trust No One And Nothing
02:53
Play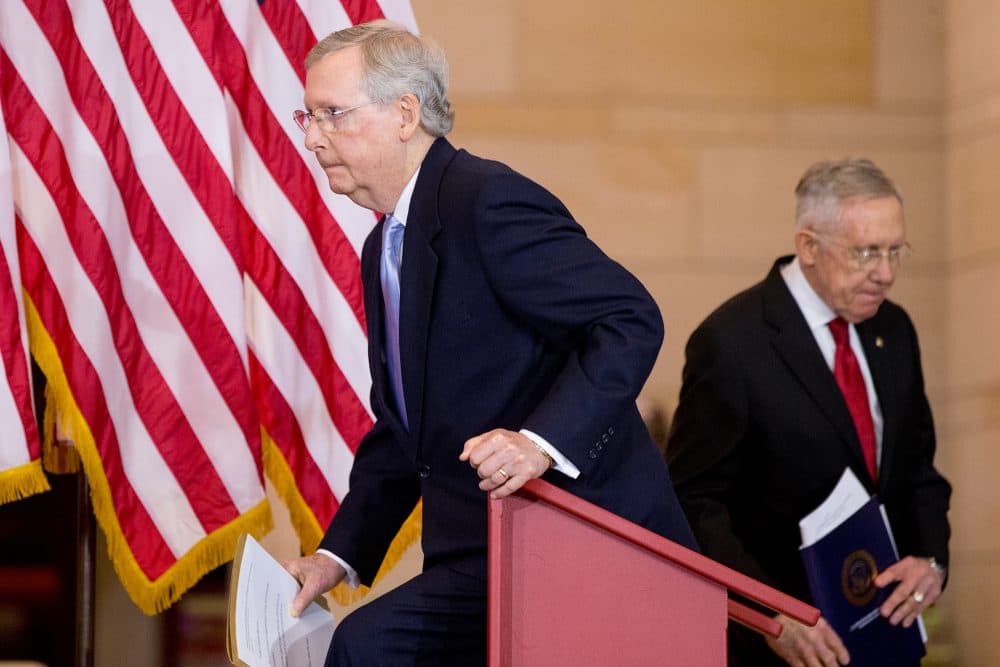 This article is more than 4 years old.
The country is seemingly divided on every issue these days, whether in politics or in everyday life. Even beyond these divisions, Americans aren't in a trusting mood.
In recent years, trust and confidence in nearly every institution are at an all-time low. In fact, just three of the 15 institutions tested in a recent Gallup poll earned the confidence of more than half of respondents. Majorities still trust the military, small business and the police. And that's it: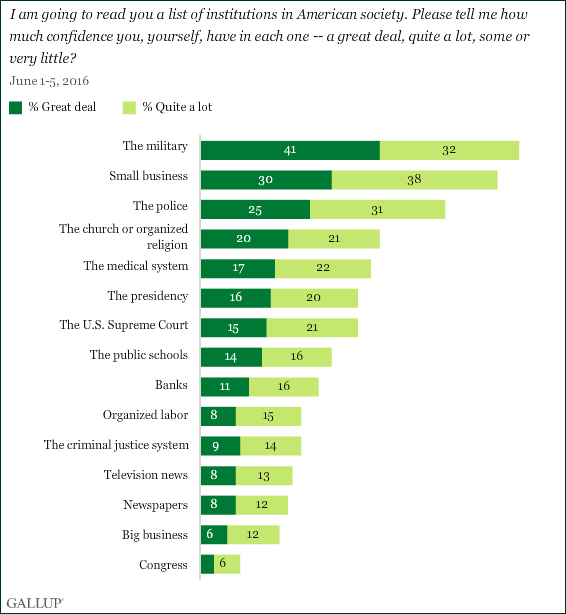 Further down the list are all three branches of the federal government. The presidency and the Supreme Court each earn the confidence of just 36 percent of Americans. And in its now-customary position all the way at the bottom of the list sits Congress. Just 9 percent express confidence in Congress and 18 percent approve of the job they are doing. That's just above their record low approval rating, set just after the 2013 government shutdown.
Congress has had terrible approval ratings for the last six years, with positive reviews rarely exceeding 20 percent. Partisan warfare punctuated with government shutdowns, fiscal cliffs, debt ceilings and sequestration has taken its toll.
Though we like to blame Congress for their inaction and infighting, the polarization there reflects the mood of the American voter. Voters are vacating the political middle, moving further and further toward the far ends of the political spectrum. A recent Pew study shows a striking number on both sides saying the other party makes them frustrated, angry and even afraid.
The two candidates topping the tickets certainly have not helped. Donald Trump is the least popular nominee either party has ever selected, but he only just barely edges out Hillary Clinton for that dubious distinction.
Partisan warfare is likely to get worse over the next two months, as the general election reaches a fever pitch. When it's all over, finding ways to bridge the partisan gap and restore some measure of voter confidence in government won't be easy. Whether anyone will even bother to try is an open question. The winning side can claim a mandate and push for an aggressive agenda rather than work for compromise. The losing side can delay, obstruct, and hold out for another shot in 2018, 2020 and beyond.
The safest bet is on more partisan warfare and political stalemates -- not exactly a recipe for bringing disaffected voters around.
This segment aired on September 2, 2016.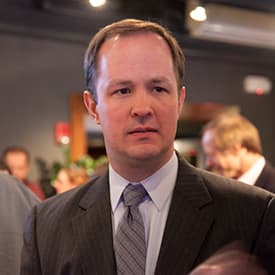 Steve Koczela Contributor
Steve Koczela is the president of The MassINC Polling Group and has overseen WBUR's polling since 2011.