Weekend Picks: Legends And Newcomers
06:32
Play
This article is more than 9 years old.
June Wulff, Boston Globe arts reporter, joins us to share her ideas for what to do and what to see this weekend.
---
Weekend Pick #1: The New Sound Of Celtic Music

What: Boston's Celtic Music Fest
Where: Club Passim in Harvard Square in Cambridge
When: The 10th Annual BCMFest Kick-Off Concert, which showcases young talent, is Friday, Jan. 11 at 7 p.m. The Dayfest, which includes family entertainment and four stages, is Saturday, Jan. 12 from 10 a.m. to 5:30 p.m.
How much: Friday's concert: $28 and $25. Saturday's Dayfest: $15 and $13.
---
Weekend Pick #2: The Prodigal Daughter
What: Speakeasy Stage Company's production of "Other Desert Cities"
Where: Calderwood Pavilion at the Boston Center for the Arts
When: Friday, Jan. 11 through Saturday, Feb. 9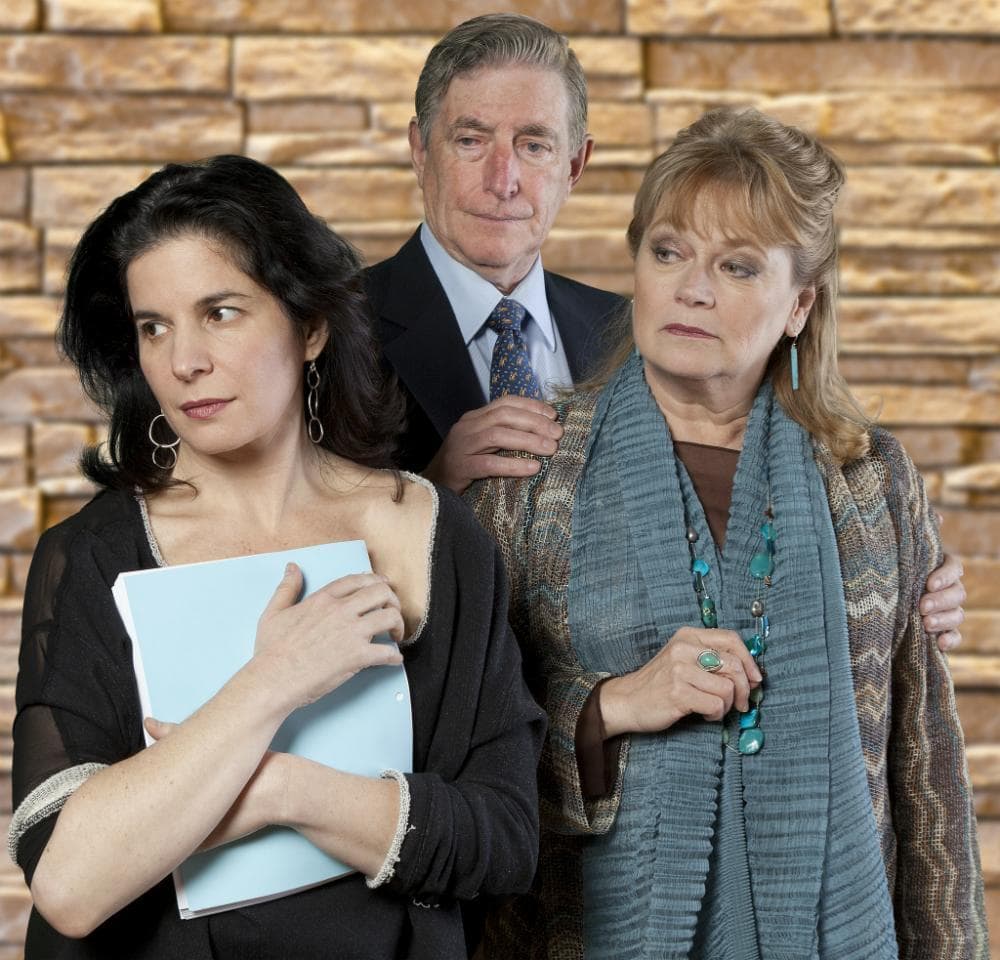 How much: $25 to $57
More: Here's a synopsis and some rehearsal sound, both courtesy of Speakeasy Stage Company:

"Other Desert Cities" tells the story of a young novelist who comes home at Christmas to tell her family that she is publishing a memoir that will dredge up a tragic family event, a wound her parents would prefer remain unopened.
In this scene,  the novelist (Brooke Wyeth played by Anne Gottlieb) reveals to her parents (played by Karen MacDonald and Munson Hicks) what her latest book is actually about:
Brooke's parents warn her of the possible consequences of publishing the memoir:
---
Weekend Pick #3: Savion Glover
What: SoLe Sanctuary, Savion Glover's newest dance performance, a homage to tap legends
Where: Boston Opera House
When: Saturday, Jan. 12 at 8 p.m.
How much: $37 to $72
More: Here's what Glover says about his latest production:
Everything I do is dedicated to the great men and women of the art form — my teachers and pioneers and our leaders in the dance. Through this production, I'm looking fully acknowledge them and let the audience know that this is like an homage to them.
---
Anthony's Pick: A Documentary About Identity
What: "Idelible Lalita" by Boston filmmaker Julie Mallozzi
Where: Museum of Fine Arts
When: Running through Wednesday, Jan. 16
More: Here's a synopsis from the film's website:
"Indelible Lalita" is a poetic documentary about an Indian woman who completely loses her skin pigment as she migrates from Bombay to Paris to Montréal. Now 60 and appearing white, Lalita copes with her changing identity as she battles ovarian cancer, breast cancer, and heart failure. Grounded in her strong marriage and Hindu faith, she refuses to let her illness dampen her vibrancy. Lalita learns to let go of her body as the sign of her ethnicity and femininity – and ultimately realizes that her body is just a temporary vessel for her spirit.
This segment aired on January 11, 2013.