Creating Safer Schools
03:49
Play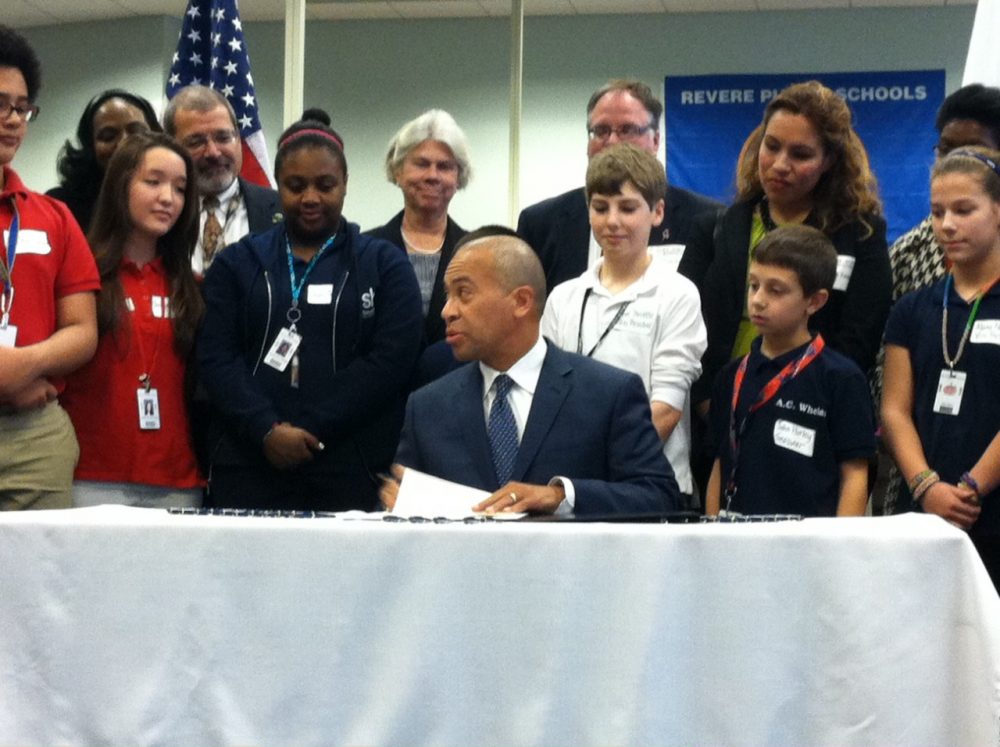 This article is more than 6 years old.
A new state commission will look at ways to make schools safer.
Gov. Deval Patrick created the 20-member panel through an executive order Thursday. The task force will develop recommendations for schools to update and improve their safety plans to best prepare for and respond to emergencies such as school shootings.
Education Secretary Matthew Malone, Public Safety Secretary Andrea Cabral and Health and Human Services Secretary John Polanowicz will chair the commission.
Guest
Jack Lepiarz, WBUR reporter. He tweets at @Lepiarz.
More
WBUR: Gov. Patrick Creates School Safety Task Force
"Patrick signed an executive order on Thursday at a school in Revere creating the task force. It will include the state secretaries of education, public safety and health and human services, along with educators, police and emergency management officials."
New York Times Police Chief Says 12-Year-Old Gunman Planned Attack In New Mexico
"The head of the state police in New Mexico said Wednesday that the 12-year-old suspect in the shooting at a Roswell middle school had planned the attack but chose his victims at random. Two students, an 11-year-old boy and a 13-year-old girl, were seriously wounded after they were shot inside the school's gym around 8 a.m. Tuesday."
This segment aired on January 16, 2014.