Legendary Boston News Anchor Chet Curtis Dies At 74
06:38
Play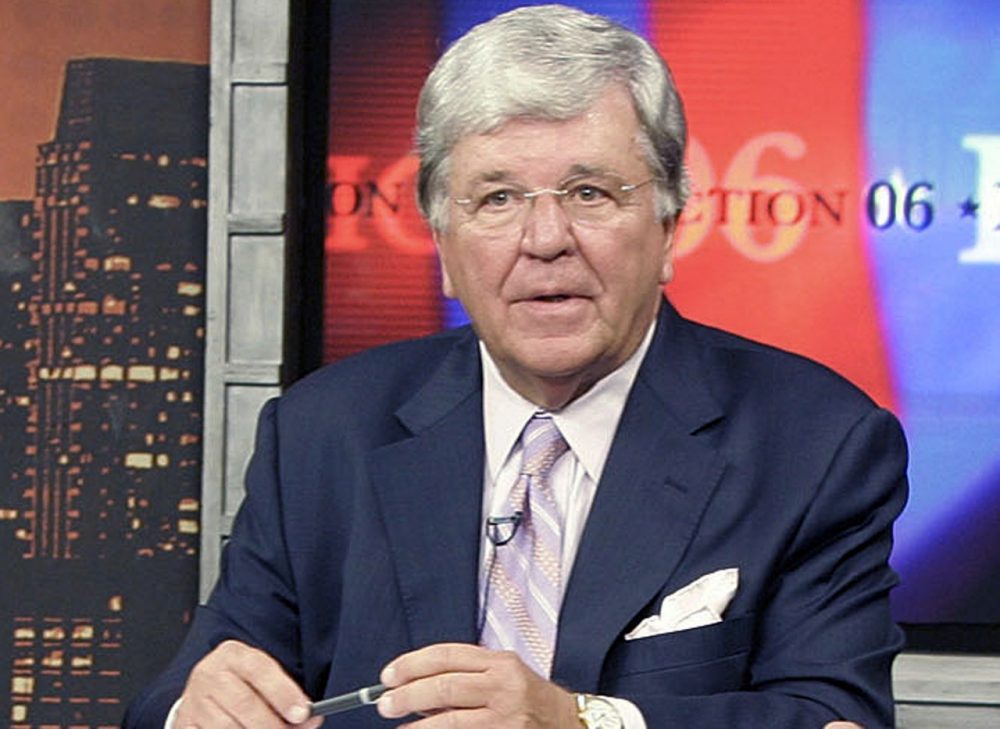 This article is more than 7 years old.
If you watched any TV news in Boston in the 70s, 80s and 90s, it's likely you saw Chet Curtis deliver the nightly news.
The Emmy award-winning anchor established a notably intimate relationship with his viewers, one that warranted strangers approaching him on the street to say, "Hi, Chet."
Curtis moved from WCVB-TV to New England Cable News in 2001, where he remained a lauded figure in broadcast journalism.
Curtis passed away late Wednesday night after a battle with pancreatic cancer. He was 74 years old.
WBUR's Meghna Chakrabarti sat down with former NECN evening anchor and Boston University College of Communication professor R.D. Sahl to reflect on Curtis' life and career.
Guest
R.D. Sahl, former evening anchor at NECN. Associate professor of the practice at Boston University's College of Communication. He tweets at @rdsahl.
More
WBUR: Longtime Boston TV Anchor Chet Curtis Dies
"He was Mr. Smooth when the world was in chaos and the bells and whistles of technology were still undependable. Self-assured and reassuring — if the world was coming to an end at 7, Chet Curtis was the guy you wanted to break the news to you at 6."
The Boston Globe: Chet Curtis, Longtime Boston TV News Anchor, Dies At 74
"He was known as the "mayor" of the newsroom; she was the "madonna" of local broadcast news. They commanded six-figure salaries and rock-star status. Station management aggressively promoted them as Boston's First Couple, at one point making "5 Is Family" its branding slogan."
Los Angeles Times: Boston News Anchors Will Be Right Back After This Breakup
"Partners on local television since 1972, Chet-and-Nat (everybody calls them by their first names) made news of their own this week when they announced they were calling it quits--not as colleagues on WCVB-TV but as a couple."
This segment aired on January 23, 2014.