Rob Kapilow On 'What Makes It Great'
Play
This article is more than 9 years old.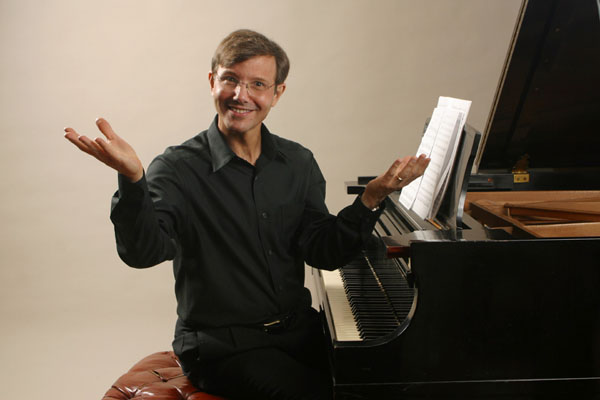 Rob Kapilow is a world-renowned composer and conductor, and creator of the performance series, "What Makes It Great", where he unveils, note by note, the hidden majesty within beautiful pieces of music.
But really, what makes it great is Rob Kapilow's passion for helping us learn and understand the difference between casually listening to music and really hearing it.
Kapilow joined us in-studio earlier this week to give us a master class, and he'll be appearing tonight at New England Conservatory's Jordan Hall as part of the Celebrity Series of Boston, where he'll be dissecting Felix Mendelssohn's Trio in D Minor, Opus 49.
Guest
Rob Kapilow, composer, conductor and creator of the series "What Makes It Great"
More
NPR, "As commentator Rob Kapilow says, the composer and lyricist [of 'Somewhere Over the Rainbow'] 'succeeded beyond anyone's wildest dreams.' [...] He says that a lot of the song's success lies in its emotional landscape, derived from just two deceptively simple notes that travel from Kansas to Oz."
This segment aired on January 24, 2014.