Mayor Walsh's Chief Of Staff On Technology And Youthful Enthusiasm
07:55
Play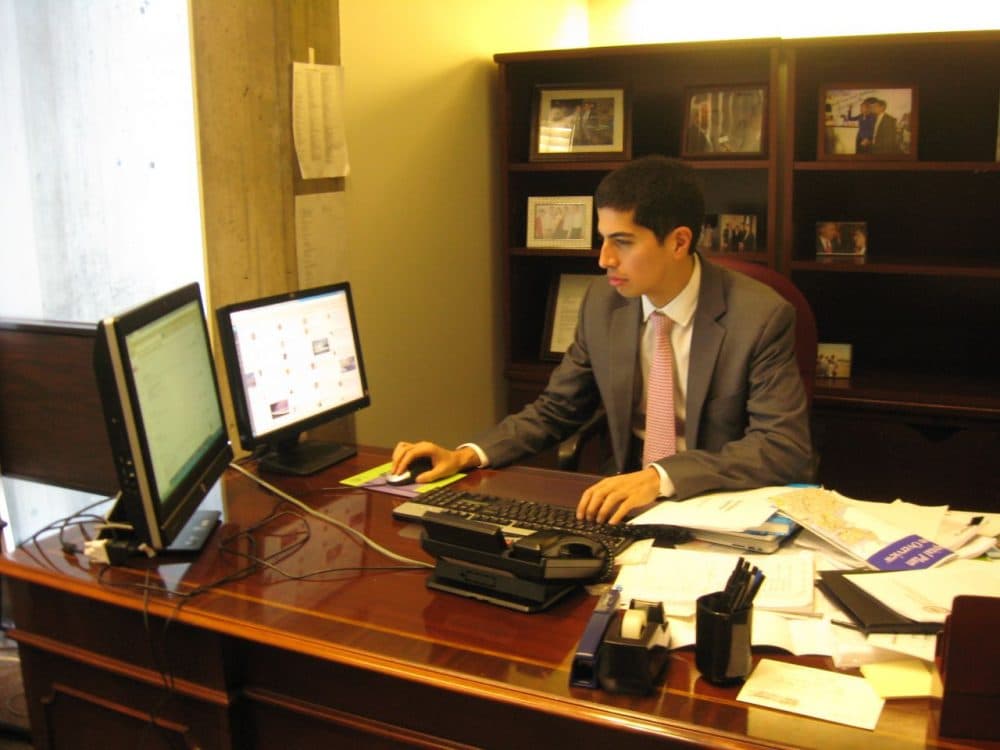 This article is more than 6 years old.
Some might insist that Boston city politics is a still a bit old boys network, but Daniel Arrigg Koh would disagree.
Koh is the 29-year-old Chief of Staff to Boston Mayor Marty Walsh.
He grew up in Andover, and he has been on the job for a little more than a month now, among a staff of experienced political heavyweights including former state representative Eugene O'Flaherty, Dorchester activist Joyce Linehan, and longtime advisor Joe Rull.
So you could say that Koh represents something of a youth movement in the new administration.
When we met him Thursday in his Government Center office, we talked about the potential challenge of such a young guy working with some of the old guard in City hall.
Guest
Daniel Arrigg Koh, chief of staff to Boston Mayor Marty Walsh
This segment aired on February 14, 2014.