More Mass. Students To Learn Virtually
12:45
Play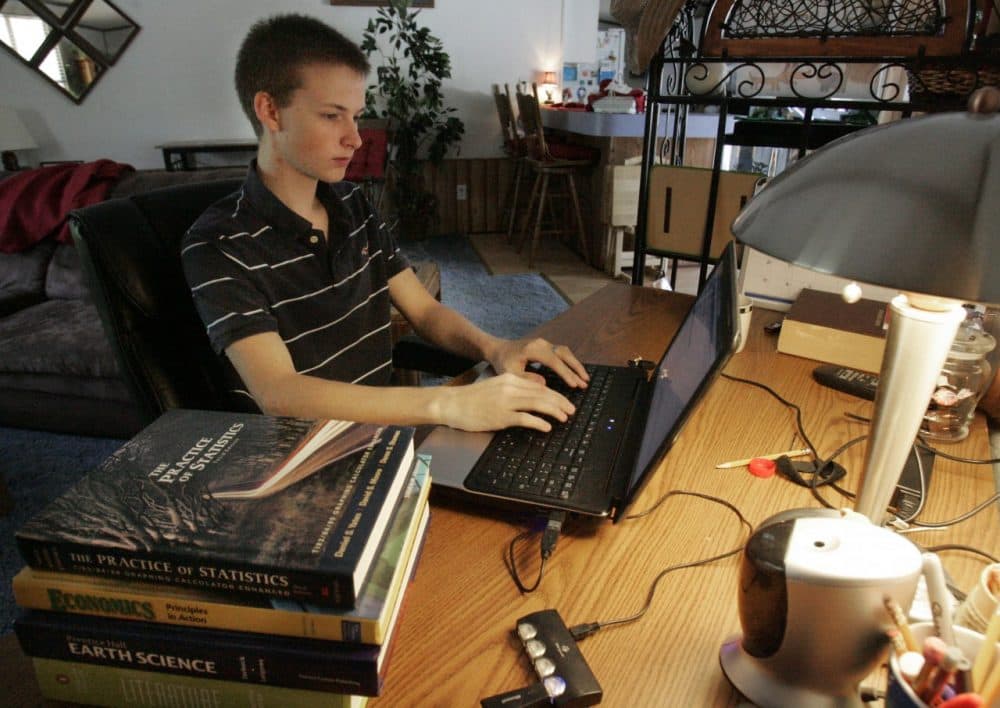 This article is more than 6 years old.
The Massachusetts Board of Elementary and Secondary Education unanimously approved the state's second online K-12 academy today, despite concerns that virtual schools lack oversight and accountability.
The Education Collaborative's Connections Academy Commonwealth Virtual School will be based in Dedham, and will enroll up to 2,000 students in the next two years.
About 300,000 students across the country are enrolled in virtual schools, which offer more flexible schedules for kids with athletic or artistic commitments or perhaps with medical or behavioral issues.
But some education leaders worry about the schools mixed academic record. They've also raised questions about accountability and oversight of virtual academies.
A 2012 report by the New England Center for Investigative Reporting showed that some of the MCAS scores for students at the state's first online K-12 school, the Massachusetts Virtual Academy in Greenfield, were among the lowest in the state, with 30 percent receiving a "warning/failing" score.
Guests
Carl Tillona, executive director of the Massachusetts Virtual Academy in Greenfield.
Chad d'Entremont, executive director of the Rennie Center for Education Research and Policy.
More
New York Times "The growth of for-profit online schools, one of the more overtly commercial segments of the school choice movement, is rooted in the theory that corporate efficiencies combined with the Internet can revolutionize public education, offering high quality at reduced cost."
New England Center for Investigative Reporting "Students at a privately operated online school that is costing Massachusetts taxpayers almost $2.5 million a year are falling far behind other students in the state based on their assessment-test scores, and half of them are quitting during the academic year or failing to return the next year."
This segment aired on February 25, 2014.