Gov. Patrick Calls For More Mental Health Courts
20:27
Play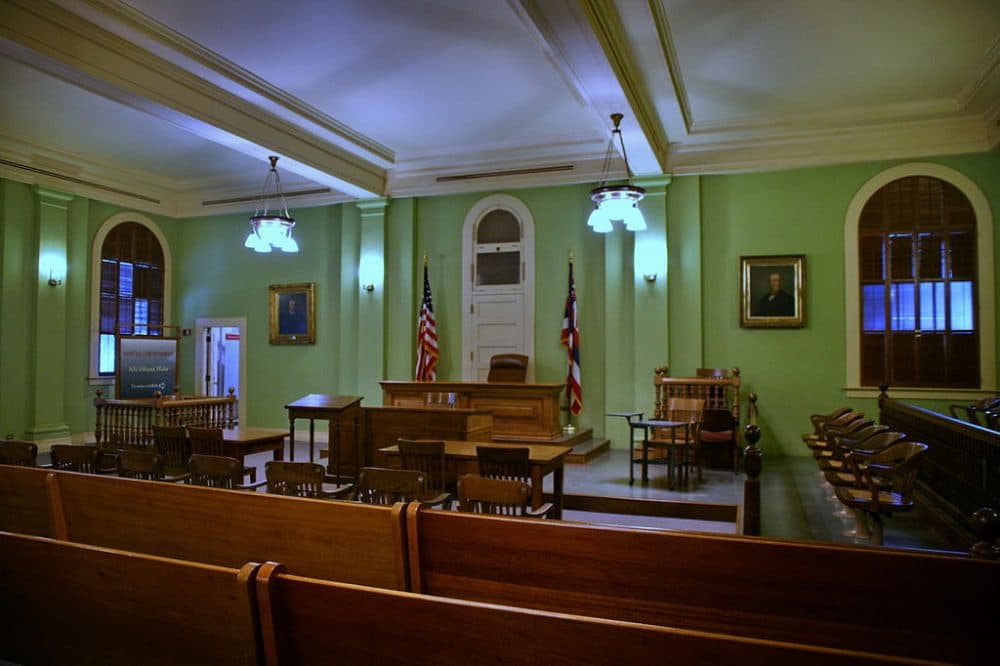 This article is more than 7 years old.
Massachusetts leaders are increasingly looking toward specialty courts to redefine how people with mental illness or drug problems interact with the judicial system. The Boston Bar Association president calls specialty courts "the wave of the future."
In his most recent budget, Gov. Deval Patrick has called for increasing the number of mental health courts from four to six. These courts operate in a much different way than traditional courts.
In the traditional court, a defendant with a mental illness may be convicted and sentenced to jail time and probation. In the mental health court, the defendant pleads guilty and is sentenced to a different kind of probation: instead of going to prison, participants receive mental health treatment with substantial oversight.
Rather than having a probation officer check in once a month to make sure they are not breaking any laws, participants in mental health court are assigned a case manager and a probation officer. They are connected to mental health services in the community and have to check in with the court judge every week.
Guest
Judge Rosemary Minehan, Plymouth District Court judge who has presided over the mental health court since 2011 and chairs the District Court Committee on Mental Health and Substance Abuse.
Dr. Debra Pinals, assistant commissioner of Forensic Mental Health Services for the state Department of Mental Health.
More
WBUR "(T)here are strict criteria, including a verifiable history of mental illness, and a defendant must agree to participate in a rigorous treatment plan. That plan involves not only counseling, but weekly appearances before a judge, who almost acts like a therapist."
Bureau of Justice Statistics "More than half of all prison and jail inmates, including 56 percent of state prisoners, 45 percent of federal prisoners and 64 percent of local jail inmates, were found to have a mental health problem."
National Center for State Courts "(M)ore research is desperately needed to sift through the diverse array of problem-solving approaches and, before the cart gets too far ahead of the horse, help refine current knowledge and understanding of which programs work, for whom, and why."
Council of State Governments Justice Center "(P)reliminary evidence indicates that mental health court participation is associated with positive outcomes in several categories, including lower criminal recidivism rates, increased treatment engagement, and cost savings. What is not known is why some individuals do well in mental health courts and others do not, or why certain programs seem to be more effective than others."
This segment aired on March 10, 2014.