Week In Review: Todashev, Casinos, Vivek Murthy
25:32
Play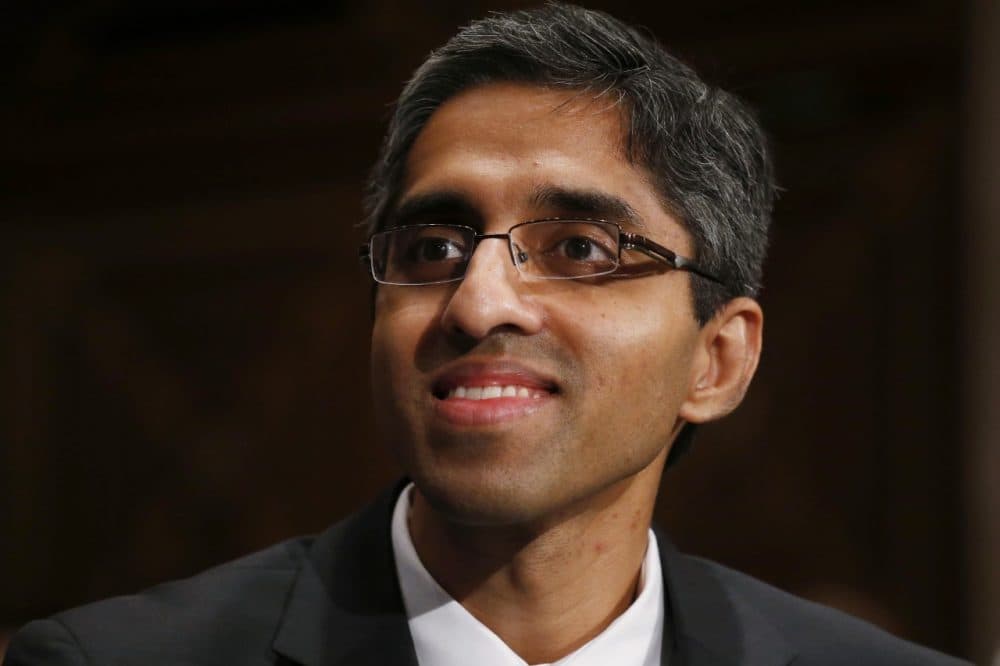 This article is more than 7 years old.
The long and uncertain road toward casino gambling in the Commonwealth: the latest twists — a WBUR poll shows slumping support for casino gambling across the state. And Boston Mayor Marty Walsh insists residents of Boston should have a say about whether a casino can be built on their city's border.
"I'm not looking to kill anything; I'm looking for the neighborhoods, the people in these communities, to decide on what they want," Walsh told the commission.
Also this week, Boston physician Vivek Murthy in the crosshairs of the National Rifle Association, which wants to block his appointment to be the next surgeon general.
"He's hell-bent on treating a constitutional freedom like a disease. That should offend and concern everybody, whether they are a second amendment supporter or not," NRA spokesman Chris Cox told Fox News.
And Northeastern University suspends a pro-Palestinian rights student group for passing out flyers — raising concerns about free speech rights on the Boston campus.
Guests
David Boeri, WBUR senior reporter. He tweets at @davidboeri.
Joan Vennochi, columnist for the Boston Globe. She tweets at @Joan_Vennochi.
Jim Stergios, executive director of the Pioneer Institute. He tweets at @JimStergios.
More
WBUR: Students Protest Suspension Of Pro-Palestinian Group At Northeastern
"Chanting 'Hey! Hey! President Aoun, why do you act like a Zionist dude?' several dozen people marched on Huntington Avenue Tuesday to protest Northeastern University's suspension of a pro-Palestinian undergraduate student group."
WBUR: Officials: FBI Agent Cleared In Todashev Shooting
"Two law enforcement officials with knowledge of the investigation say a Florida prosecutor has cleared an FBI agent in the fatal shooting of a Chechen man as he was being questioned about a Boston Marathon bombing suspect."
This segment aired on March 21, 2014.