Week In Review: Beacon St. Fire, Ortiz, Domestic Violence Bill
18:45
Play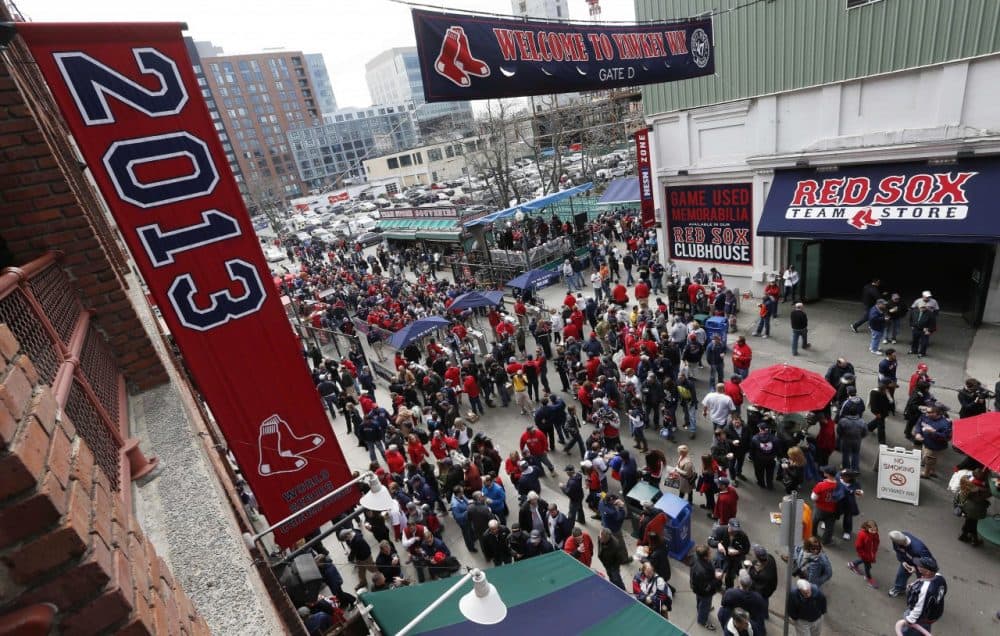 This article is more than 5 years old.
The cause of the deadly Back Bay blaze that killed two Boston firefighters comes out. Also this week, another Supreme Court ruling on campaign finance means more money in politics and big implications for political races around the region. Plus, Attorney General Martha Coakley leads bipartisan calls for tougher domestic violence laws in the wake of the Jared Remy case. And Big Papi at The White House — just an innocent picture or cynical marketing?
Guests
Shannon O'Brien, former state treasurer and candidate for governor.
Mike Ross, former city councilor, attorney with Prince Lobel.
More
Radio Boston: The Marketing Of Big Papi's Presidential Selfie
"Let's face it, the charming selfie taken by David Ortiz with President Obama at the White House yesterday was a great picture. Ortiz and President Obama with their great big grins, Obama holding a Sox jersey with his name on it, all very re-tweetable."
WBUR: Boston Officials: Sparks From Welding Work Caused Fatal Fire
"Sparks from a welding project for which no one had obtained a permit caused the wind-driven fire that tore through a Boston brownstone last week, killing two firefighters and injuring 13, officials said Friday."
This segment aired on April 4, 2014.