House Committee Looks Back On Marathon Bombings
06:07
Play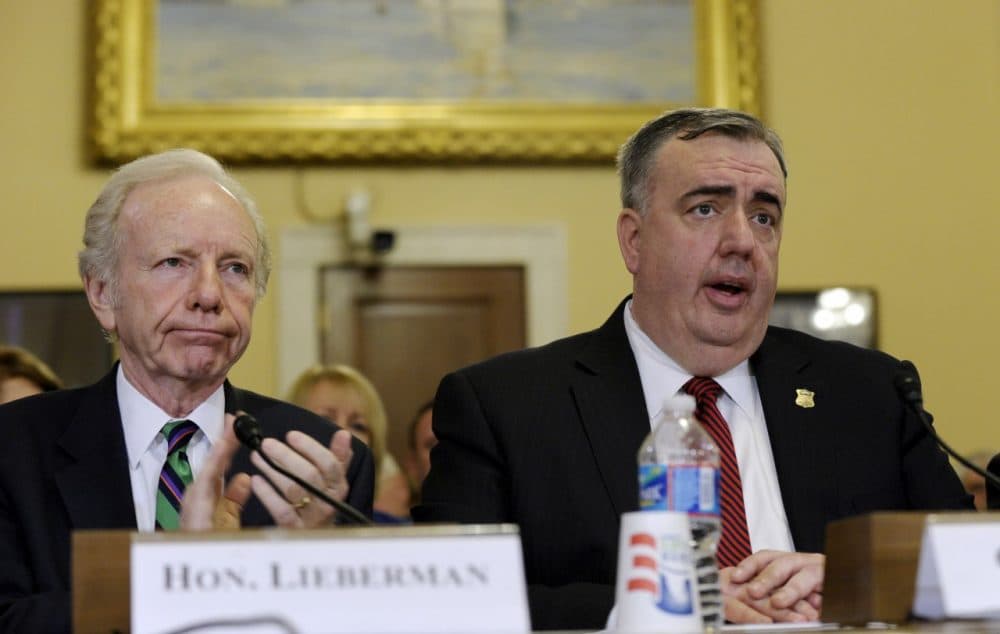 This article is more than 5 years old.
On Wednesday, there was a hearing before the House Committee on Homeland Security in Washington about lessons learned from from last year's Boston Marathon bombings. It was called "A Look Back to Look Forward." Among those testifying: former Boston police commissioner Ed Davis and Watertown's chief of police, Ed Deveau.
A recurring theme of the hearing was a call for better communication between federal and local law enforcement authorities.
"State and local police have a strong role in counter-terrorism," said committee chairman, Congressman Michael McCaul of Texas. "The Boston PD should've been given more information throughout the entire process. They must know the terror threats in their own backyards."
Guest
Matt Viser, reporter for The Boston Globe's Washington bureau. He tweets at @mviser.
More
WBUR: Congressional Hearing Reflects On Marathon Response
"The U.S. House Homeland Security Committee looked back Wednesday at the response to the Boston Marathon bombing and the Watertown manhunt that followed."
The Boston Globe: House Panel Hearing Focuses On Marathon Bombings
"The alleged Boston Marathon bombers had six more bombs in their car and were on their way to New York City's Times Square when they were stopped by police in a shootout in Watertown, the chairman of the House Committee on Homeland Security said today, lauding the efforts of local law enforcement in the confrontation."
This segment aired on April 9, 2014.