ACLU Sues For FBI Records On Terrorism
05:59
Play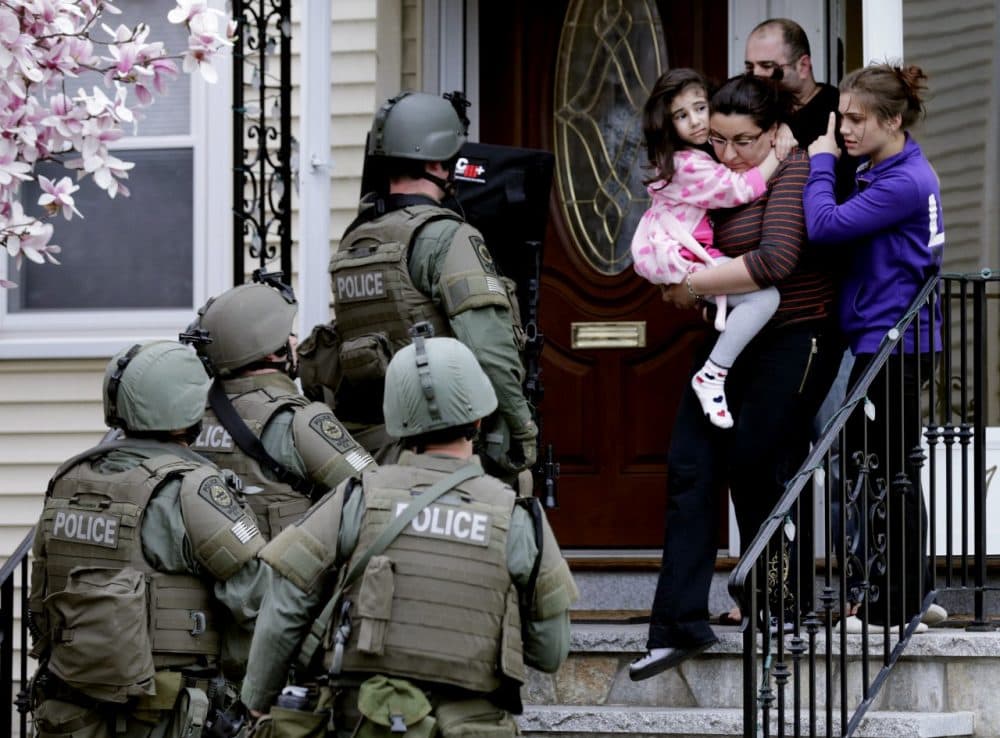 This article is more than 6 years old.
The ACLU of Massachusetts Thursday filed suit in district court against the FBI and U.S. Attorney Carmen Ortiz in an effort to learn more about the FBI's Joint Terrorism Task Force.
The group was integral to the investigation of the Boston bombing and could have been involved in the death of Ibragim Todashev in Florida. Todashev was an acquaintance with alleged bomber Tamerlan Tsarnaev.
Guests
David Boeri, WBUR reporter. He tweets at @davidboeri.
More
WBUR: Mass. ACLU Files Suit On Terrorism Task Force
"The American Civil Liberties Union of Massachusetts is suing the FBI and the state's U.S. Attorney to obtain information about the operations of the state's Joint Terrorism Task Force."
Read the full filing here:
This segment aired on April 10, 2014.