Week In Review: Marathon Monday, Zohydro, Boston Children's, Elizabeth Warren
25:03
Play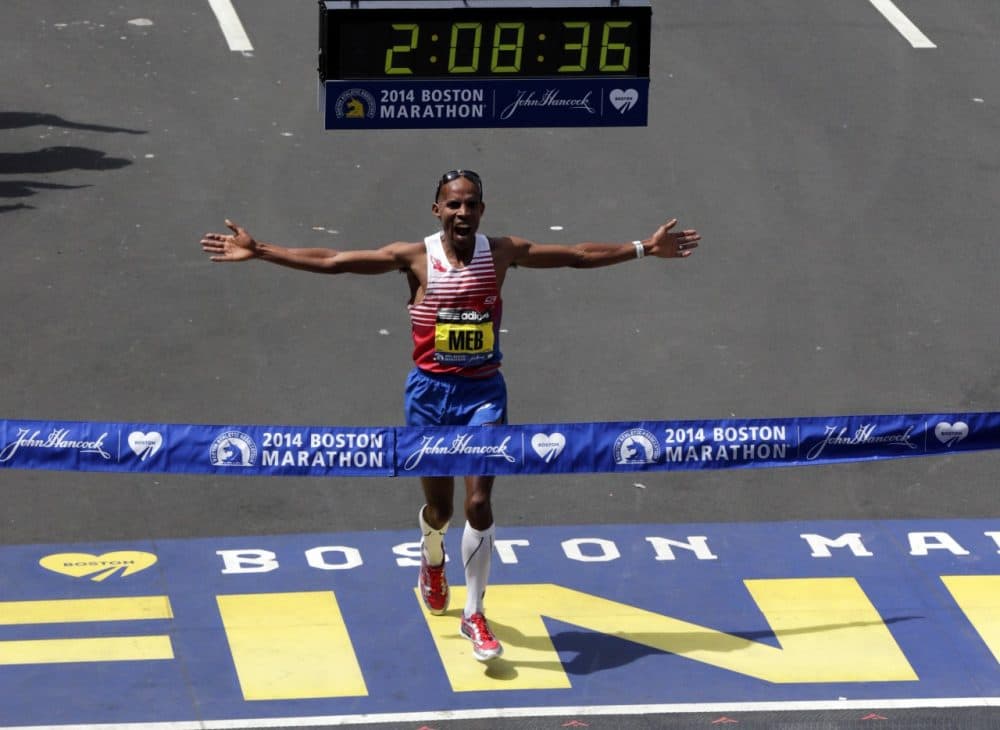 This article is more than 6 years old.
This week kicked off with a bang, with the 118th running of the Boston Marathon. It went off without a hitch on Monday — but with tremendous emotion.
Partially because, for the first time in 31 years, an American man won the men's race.
Also this week, the Patrick administration places new restrictions on the powerful hydrocodone based painkiller, Zohydro.
"There is a crisis of overuse and misuse of opiate prescription drugs that oftentimes can lead to the use of heroin," the governor said.
And, Boston Children's Hospital's computer networks have been under attack, allegedly by members of the hacker group, Anonymous.
Plus, Massachusetts Sen. Elizabeth Warren's new book hits the stands, fueling speculation that she may be considering a presidential run in 2016.
Guests
Jeff Jacoby, columnist for The Boston Globe. He tweets at @Jeff_Jacoby.
Jim Stergios, director of the Pioneer Institute. He tweets at @JimStergios.
More
WBUR: Complete 2014 Boston Marathon Coverage
WBUR: Zohydro Maker Developing Abuse-Deterrent Painkiller
"The San Diego company that makes the powerful new prescription painkiller Zohydro is selling off its migraine therapy business to focus on developing abuse-resistant forms of Zohydro."
The Boston Globe: Hacker Group Anonymous Targets Children's Hospital
"The infamous computer hacker network known as Anonymous threatened to attack Boston Children's Hospital over the child custody case involving Justina Pelletier last month, just a few weeks before the medical center's website was subjected to numerous cyberassaults."
WBUR: Sen. Elizabeth Warren Writes Of A Worldview Shaped In Youth
"Massachusetts Sen. Elizabeth Warren became an unlikely media star following the 2008 financial crisis."
This segment aired on April 25, 2014.