NBA Bans Donald Sterling For Life
08:52
Play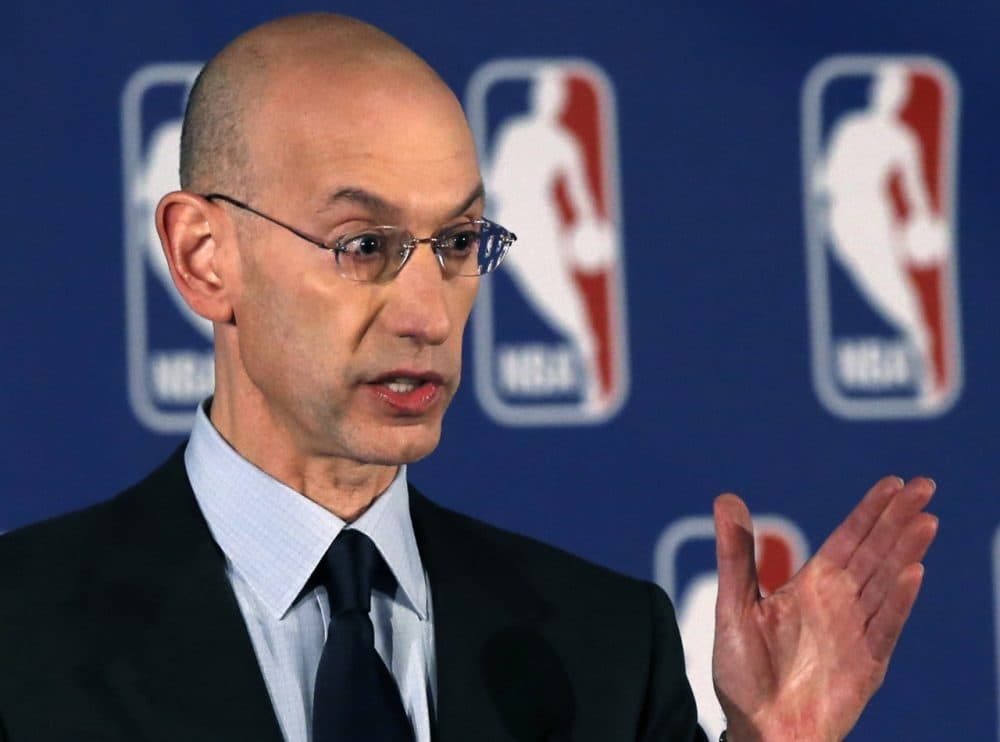 This article is more than 5 years old.
The NBA announced that it will ban L.A. Clippers owner Donald Sterling for life, for allegedly making racist remarks in a private phone call to his girlfriend. Tuesday afternoon, NBA Commissioner Adam Silver announced the league's decision to ban Sterling and fine him $2.5 million, the maximum allowed under the league's constitution.
"The views expressed by Mr. Sterling are deeply offensive and harmful," said Silver. "Sentiments of this kind are contrary to the principles of inclusion and respect that form the foundation of our diverse, multicultural and multi-ethnic league."
Silver also announced that Sterling will not be allowed to be involved with the team. He won't be allowed to attend any games. Silver has also asked that the NBA's board of governors vote to force Sterling sell the team.
Guest
Gary Washburn, reporter for The Boston Globe. He tweets at @GwashburnGlobe.
More
WBUR: NBA Hits Clippers Owner Sterling With Lifetime Ban, $2.5 Million Fine
"The NBA is banning Los Angeles Clippers owner Donald Sterling, league Commissioner Adam Silver announced Tuesday, saying that its investigation has verified Sterling made racist comments in an audio recording that was made public Friday."
The Boston Globe: Clippers' Donald Sterling Banned For Life From NBA
"Los Angeles Clippers owner Donald Sterling has been banned for life from the NBA for making racist comments, NBA commissioner Adam Silver announced Tuesday."
This segment aired on April 29, 2014.