Applying Lessons Learned From A Century-Old Flu
05:49
Play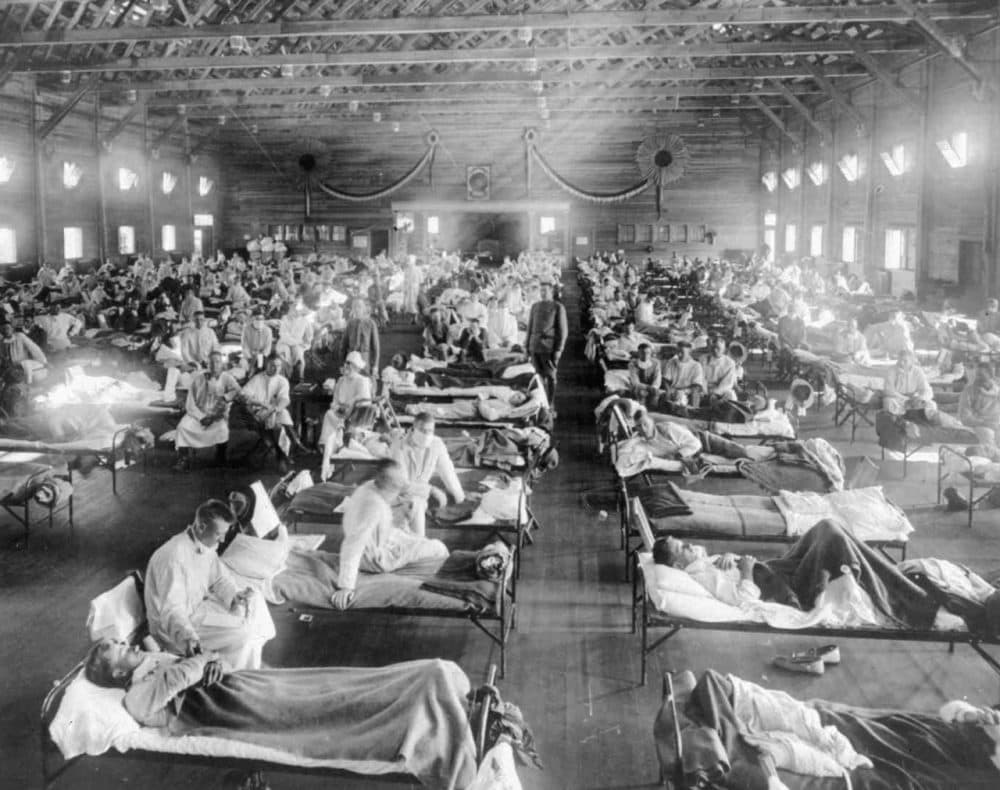 This article is more than 5 years old.
Health researchers keep learning lessons from a flu pandemic that struck almost 100 years ago. The flu of 1918 killed 50 million people worldwide, including 600,000 Americans.
The infection also spread to about a third of the world's population — an enormous number of people. But it didn't make everyone equally sick. Healthy, young soldiers succumbed to this flu virus. Toddlers and people in their 80s survived it.
Now, researchers from the University of Arizona have published a report that sheds light on who died from the flu and why.
Guest
Richard Knox, Boston-based health and science journalist. He tweets at @DickKnox.
More
CommonHealth: A Surprising New View Of Flu: Rethinking The 1918 Pandemic
"Ever since 1918, the world has wondered why a novel flu virus touched off an explosive pandemic that killed as many as 50 million people – most of them healthy young adults — and whether it could happen again."
This segment aired on April 29, 2014.