Are Higher Education Humanities Majors Really Declining?
24:00
Play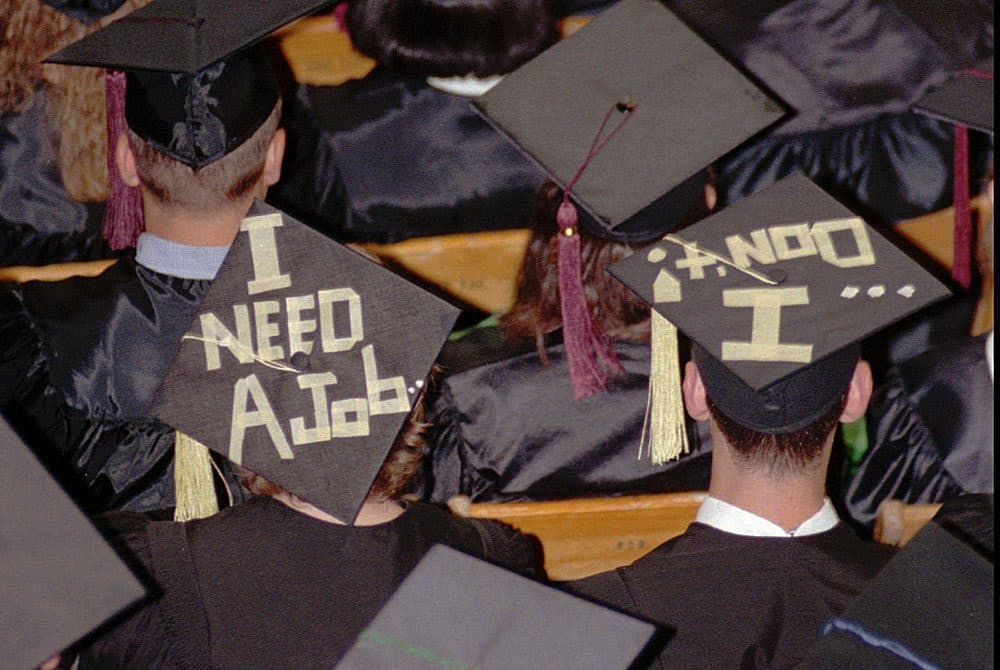 This article is more than 6 years old.
With the rise of the 21st century knowledge economy, many politicians and experts have been saying something similar about humanities education. They say all the best jobs will be in the STEM fields — science, technology, engineering and math — and encourage students not to major in the humanities.
So there's a kind of plague spreading in humanities departments everywhere, at least according to popular media reports. With fewer and fewer English and literature majors, people are getting ready to declare the humanities dead or dying, even though it's far from dead.
Guests
Ben Winterhalter lawyer and writer based in Cambridge. He is the author of an article in The Atlantic on the humanities. He tweets at @BAWinterhalter
Jonathan Rothwell associate fellow at the Brookings Institution's Metropolitan Policy Program in Washington, DC. He tweets at @jtrothwell.
John Tessitore program director at the American Academy of Arts and Sciences in Cambridge. He tweets at @americanacad.

More
The Atlantic: The Morbid Fascination With The Death Of The Humanities
"This kind of worry-worn discourse serves to reify and strengthen the downward trends in humanities enrollment. It not only makes the crisis worse; in some sense, it is the crisis. But it is painfully short-sighted to decide the value of art or literature or history solely in terms of today's economic needs."
Time: Critics Of The Liberal Arts Are Wrong
"Students should be prepared not just for their first job but for their fourth and fifth jobs, as there is little reason to doubt that people entering the workforce today will be called upon to play many different roles over the course of their careers. The ones who will do best in this new environment will be those whose educations have prepared them to be flexible."
This segment aired on June 17, 2014.