Shark Populations Jump Off East Coast
06:25
Play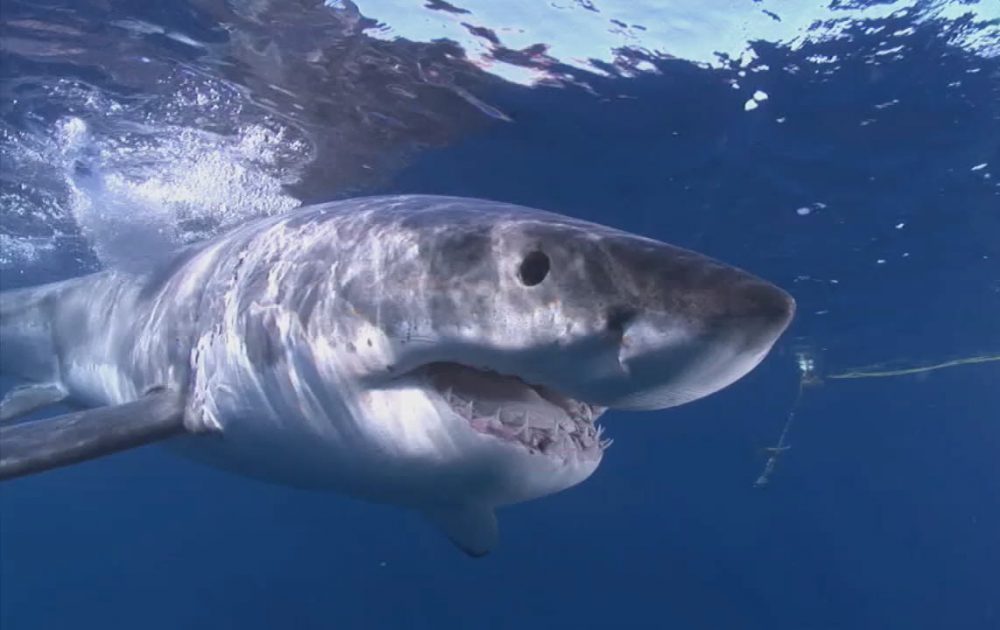 This article is more than 6 years old.
A study by the National Oceanic and Atmospheric Administration finds that great white sharks are surging off the New England coast and Eastern United States. This is despite a decade-long decline in shark populations — and the fact that the movie "Jaws" celebrated its 39th anniversary Friday.
Guest
Tobey Curtis, shark researcher for the National Oceanic and Atmospheric Administration. Co-author of a new study on shark populations. He tweets @Mojoshark.
More
Associated Press: Great White Shark Numbers Surging Off East Coast
"A report that scientists are calling one of the most comprehensive studies of great white sharks finds that their numbers are surging in the ocean off the Eastern U.S. and Canada after decades of decline — bad news if you're a seal, but something experts say shouldn't instill fear in beachgoers this summer."
"So far as anyone knows, the first great white shark to arrive this year on Cape Cod is a white shark named Julia, whose presence was detected on June 13th, off Chatham. I say detected because no one has seen her. White sharks are nomadic and secretive and rare in the Atlantic."
A great white shark jumps 25 feet over the sea:
This segment aired on June 23, 2014.