Supreme Court Strikes Down Mass. Buffer Zone Law
13:47
Play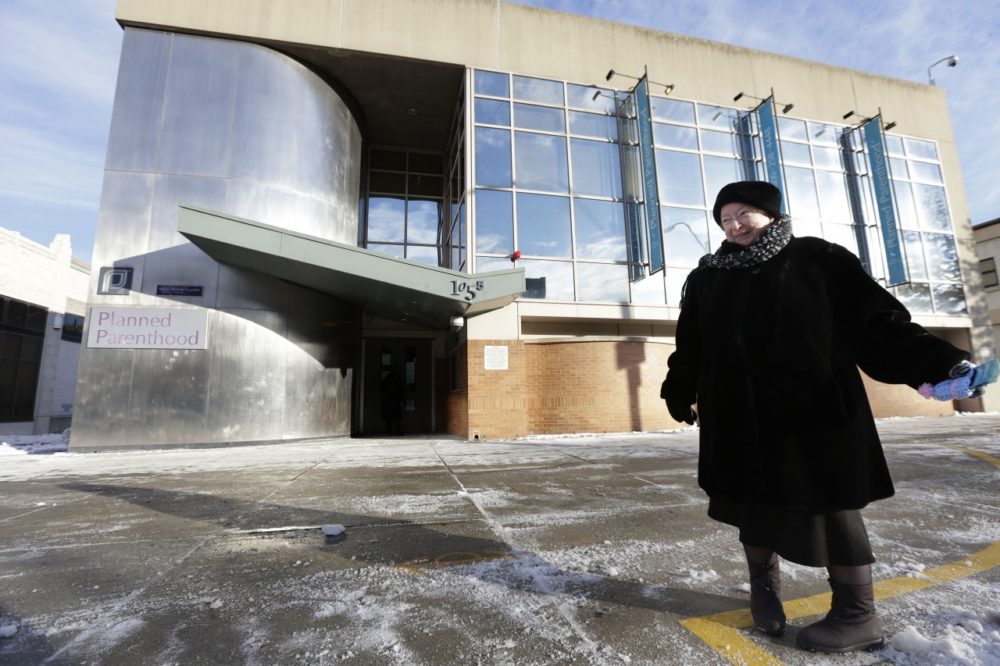 This article is more than 6 years old.
The U.S. Supreme Court Thursday struck down Massachusetts' so-called "buffer zone" law. — the 2007 state law that keeps protesters at least 35 feet from entrances to abortion clinics in the state.
The justices ruled unanimously that the law violates free speech rights, because buffer zones often extend to public roads and sidewalks. Chief Justice John Roberts delivered the court's opinion. In it, he wrote, "The Commonwealth [has taken] the extreme step of closing a substantial portion of a traditional public forum to all speakers. The Commonwealth may not do that, consistent with the First Amendment."
"We have a peaceful protest, we don't block people and we don't get in their way," said Cyril Shea, one of the plaintiffs on the case, who celebrated the ruling. "The buffer zone is an obstacle to us and the Supreme Court, in its wisdom, has reinforced our right to speech and we're elated."
Abortion rights advocates condemned the court's decision. Marty Walz, CEO of the Planned Parenthood League of Massachusetts and former state legislator, was one of the lead sponsors of the buffer zone law. Thursday, Walz said she fears the court's decision paves the way for the kind of intense confrontations she once experienced with protesters in front of abortion clinics.
"One of them was literally inches away from my face on the sidewalk right by the front door of the health center screaming as loud as he could," said Walz. "He was much larger than I am and it was, to say the least, frightening and that is what is of such concern to us going forward, is that the court is essentially saying that kind of behavior may be permissible."
Guests
Dana Cody, executive director of the Life Legal Defense Foundation. She tweets @DanaCody2.
Martha Davis, professor of law at Northeastern University.
More
WBUR: Mass. Officials Will Seek New Buffer Zone Rules
"Massachusetts officials who support protest-free zones around abortion clinics said Thursday they would seek to craft a new law after the U.S. Supreme Court ruled unanimously that the state's 35-foot buffer zone was too restrictive and violated the free speech rights of anti-abortion protesters."
This segment aired on June 26, 2014.