Mass. SWAT Teams Claim Immunity From Open Records Laws
12:27
Play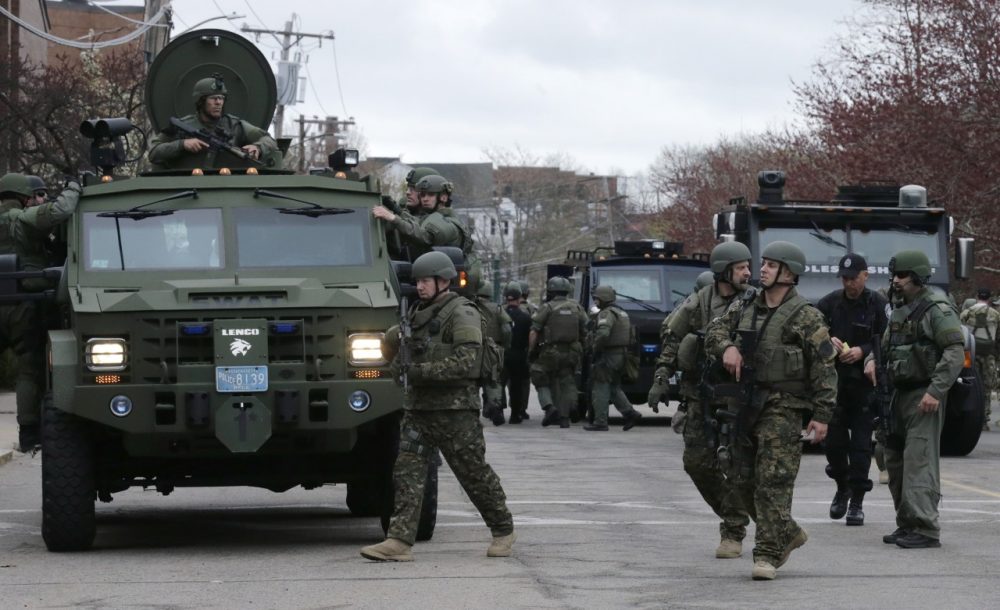 This article is more than 5 years old.
SWAT teams were once the police officers of last resort for the most dire of circumstances: hostage taking, active shooters, domestic terrorism.
But a new report from the American Civil Liberties Union finds that these specialized, heavily armed law enforcement groups are becoming rapidly militarized, and are used frequently for dealing with non-violent or drug-related crimes.
Massachusetts is no exception. But the ACLU discovered that Bay State SWAT teams are making a rather exceptional claim — that they are organized into private, non-profit organizations and therefore immune from open records requests. That's what Jack Collins, general counsel for the Massachusetts Chiefs of Police Association, told the ACLU when it made several such requests to SWAT teams across the state.
Guest
Kade Crockford, director of the Technology for Liberty Project at the Massachusetts chapter of the ACLU. She tweets @onekade.
More
The Washington Post: Massachusetts SWAT Teams Claim They're Private Corporations, Immune From Open Records Laws
"As part of the American Civil Liberties Union's recent report on police militarization, the Massachusetts chapter of the organization sent open records requests to SWAT teams across that state. It received an interesting response."
This segment aired on June 30, 2014.