Loopholes In U.S. Law Could Make It Easier For NSA Surveillance
07:22
Play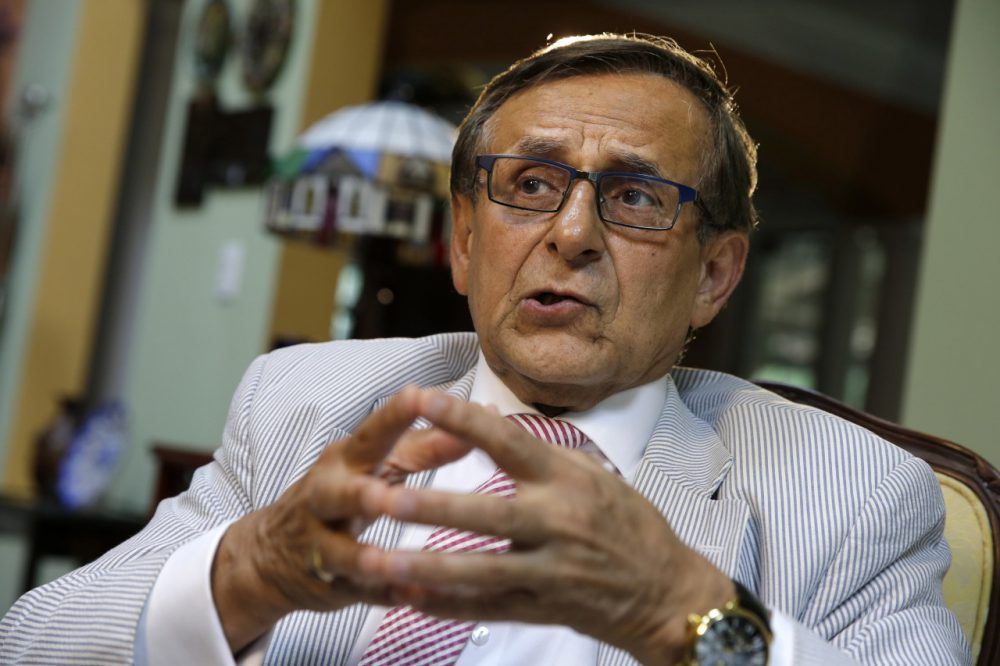 This article is more than 7 years old.
This week, an online magazine reported that the National Security Agency has allegedly been spying on five Muslim-Americans, including the leader of a civil rights group. The Intercept magazine disclosed the surveillance efforts based on documents leaked by former NSA contractor Edward Snowden.
Federal law limits the US government's ability to spy on its own citizens. But this week's news follows directly on the heels of new research from Harvard and Boston University that found significant legal loopholes that could allow the NSA to freely monitor American's electronic communications.
Guest
Hiawatha Bray, technology writer for the business section of The Boston Globe. He tweets at @GlobeTechLab
More
The Boston Globe: Scholars Warn Of NSA Loopholes
"If messages between two parties in the United States could be routed through foreign data centers, the NSA could scoop up the data without violating US law."
Loopholes for Circumventing the Constitution: Warrantless Bulk Surveillance On Americans By Collecting Network Traffic Abroad
"[T]he current regulatory framework for network surveillance by intelligence agencies creates incentives for conducting surveillance on foreign soil, regardless of whether it actually affects American communications or not."
The Intercept: Meet The Muslim-American Leaders The FBI And NSA Have Been Spying On
"The National Security Agency and FBI have covertly monitored the emails of prominent Muslim-Americans—including a political candidate and several civil rights activists, academics, and lawyers—under secretive procedures intended to target terrorists and foreign spies."
This article was originally published on July 10, 2014.
This segment aired on July 10, 2014.