Could Sprinklers Have Weakened The Lowell Fire?
06:59
Play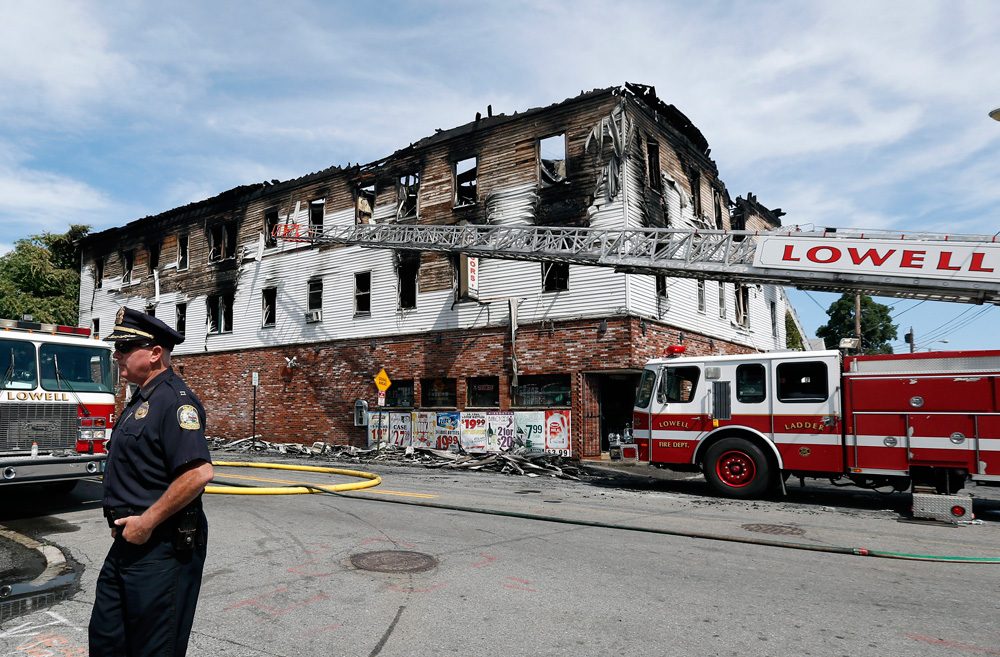 This article is more than 6 years old.
Thursday's deadly three-alarm fire ripped through a three-story apartment building in Lowell, taking the lives of four adults and three children. What caused the fire is under investigation, but one thing is certain: because the building was old, it had no sprinkler system.
The Lowell fire struck almost 30 years to the day from one the deadliest fires in state history — a rooming house blaze in Beverly that killed 15. That prompted legislation giving cities and towns the option of requiring rooming houses to be retrofitted with sprinklers.
But why aren't there laws requiring all homes, even older ones, to have sprinkler systems? Experts say that could have made a life-saving difference Thursday in Lowell.
Guest
David LaFond, New England regional manager for the National Fire Sprinkler Association and a former fire chief in Holyoke and Chelsea.
More
WBUR: 4 Adults, 3 Kids Killed In Lowell Apartment Fire
"Authorities say 48 people lived in the building, which had a liquor store on the ground floor and apartments on the upper floors. The roof entirely burned away, with the outer walls charred and the siding melted. Firefighters had to evacuate at one point as the roof gave way."
The Boston Globe: Search Continues For Cause Of Fatal Lowell Fire
"State Police assigned to State Fire Marshal Stephen D. Coan's office and Lowell officials remain on the scene searching for the cause and origin of the fire. The building was last inspected in March 2013 and had working smoke and carbon monoxide detectors at the time, city officials said."
This article was originally published on July 11, 2014.
This segment aired on July 11, 2014.