Boston Band Tigerman WOAH Fights "Commodification Of Music"
18:56
Play
This article is more than 6 years old.
The four members of the high-energy Boston roots band Tigerman WOAH describe themselves as "Northshore livin', brown liquor drinkin', woah-singin' and no good-rotten," and the Improper Bostonian just named them the best band in Boston.
Tigerman WOAH says it's fighting "the commodification of music" and its Facebook page includes this manifesto of sorts: "Collective and simplistic group noise expression is our main weapon of spiritual survival in a world run by a murderous cabal of thieving bastards."
"There's a big disconnect with music nowadays because it's not about the art," said Adam Lentine, the band's percussionist. "It's about how to make money, have a surplus. That's what we're trying to get away from and that helps us write true songs."
Tigerman WOAH says it's determined to make music accessible to all. True to that mission, after performing at the Boston Calling Music Festival in May — an event that required paid admission — the band played a free show called "Boston Clawing" at Faneuil Hall.
For now, playing music is part-time work for the band's members. "It hasn't gotten to the point where we can quit our day jobs and get neck tattoos!" says Lentine.
"But that's not our goal either," he added. "Our message is probably that we work hard, and sometimes you just need to let loose and write the music you feel. Anyone can do this. Anyone can make art. Art shouldn't be for just the rich and the famous. Anyone that wants to go up there and do this can do this. Power of the people, pretty much. We're all about the working class, being regular dudes that are on the same level with other people. When people see that we have regular day jobs, too, they appreciate that."
Tigerman WOAH came to Radio Boston's studio for an interview with WBUR's Sacha Pfeiffer and a live performance.
The band will be performing at Jimmy's Saloon in Newport, Rhode Island, this Saturday. 
Guests
Adam Kazynski, lead vocals and banjo-ukulele
Jonathan Feinberg, guitar
Kevin Landry, upright bass
Adam Lentine, percussion
This segment aired on July 24, 2014.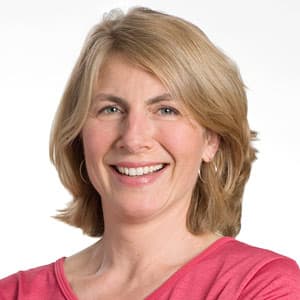 Sacha Pfeiffer Host, All Things Considered
Sacha Pfeiffer was formerly the host of WBUR's All Things Considered.