Ralph Gants Sworn In As Chief Justice Of Supreme Judicial Court
08:13
Play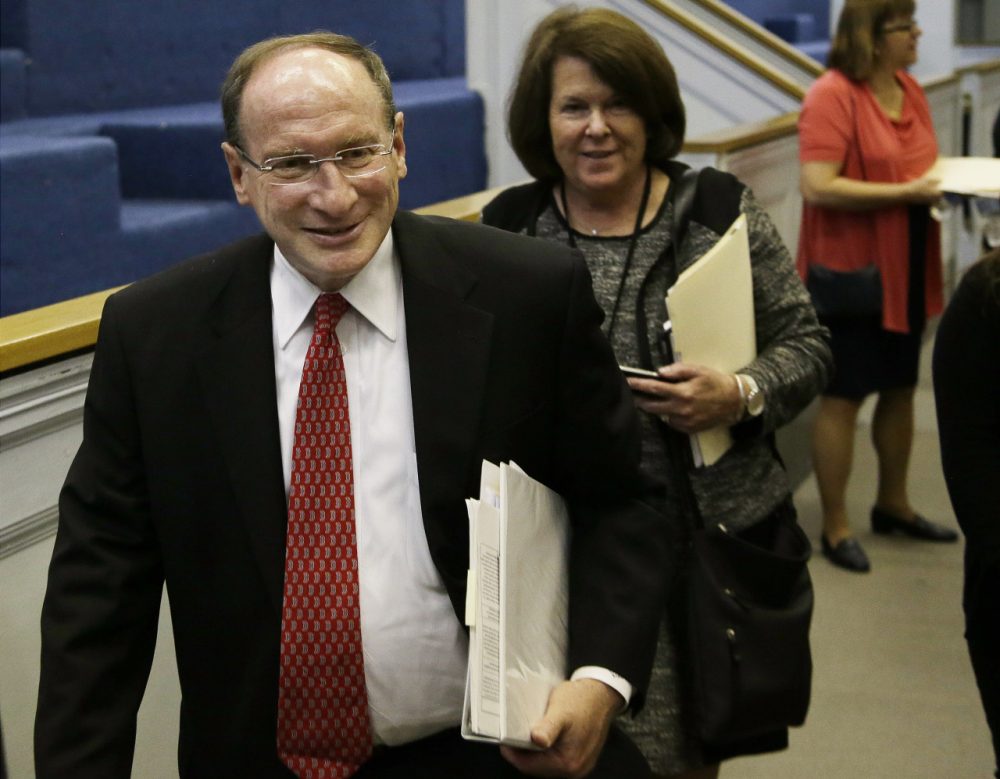 This article is more than 6 years old.
Monday afternoon, Ralph Gants took the oath of office to become the next chief of the state's Supreme Judicial Court.
Gants has long been an advocate for reforming the way the criminal justice system works, a cause which he spoke about Monday on the statehouse floor.
"We need to recognize that every court — not just our drug and mental health and veterans courts — are problem-solving courts," said Gants. "We need to be more creative in finding ways to resolve the problems that bring people to court."
Gants is the youngest jurist to sit on the SJC, and he could serve more than a decade as its chief before the mandatory retirement age kicks in at age 70.
Chief Justice Roderick Ireland reached that age recently, which prompted him to step down.
Guest
David Frank, managing editor of Massachusetts Lawyers Weekly. He tweets @davidfrankmlw.
More
Boston Herald: Ralph Gants To Be Installed As Chief Justice Of SJC
"Patrick nominated Gants to succeed Roderick Ireland, who retired last week after 17 years on the SJC, including the last four as chief justice."
This article was originally published on July 28, 2014.
This segment aired on July 28, 2014.