How Can Boston Improve Its Food Truck Scene?
09:38
Play
This article is more than 6 years old.
From the looks of it, food trucks are taking over Boston.
Head to the South End any Sunday and you'll see them clustered together in one parking lot, lines of hungry customers waiting to order food from M&Mribs's BBQ, Roxy's Grilled Cheese, Paris Creperie, The Taco Truck, Bon Me and The Bacon Truck, to name just a few.
But in terms of number of food trucks, Boston ranked 50th nationwide in 2012,  behind cities including Portland, Ore.; Austin, Texas; Denver and San Jose, Calif. Sociology doctoral students from Northwestern University and the University of Michigan analyzed the factors that account for a great food truck city — considerations like weather, cost of rent and employment rates -- and presented their findings at a meeting of the American Sociological Association Saturday.
WBUR's Sacha Pfeiffer put those findings to a local food truck professional to get a sense of the on-the-ground reality of Boston's food truck scene.
Guest
James DiSabatino, founder, owner and chief cheese griller at Roxy's Grilled Cheese. He tweets @jamesdisabatino. His food truck company tweets @RoxysGrilledChz.
More
The Boston Globe: Food Trucks Fueled By Fusion
"A tantalizing perfume engulfs a corner of City Hall's sprawling plaza one Thursday afternoon: chicken, lamb, exotic sauces, and pita bread, coupled with the smoky aromas of ribs and grilled cheese."
This segment aired on August 22, 2014.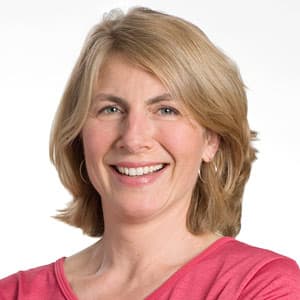 Sacha Pfeiffer Host, All Things Considered
Sacha Pfeiffer was formerly the host of WBUR's All Things Considered.