Could The Unrest In Ferguson Happen Here In Boston?
07:45
Play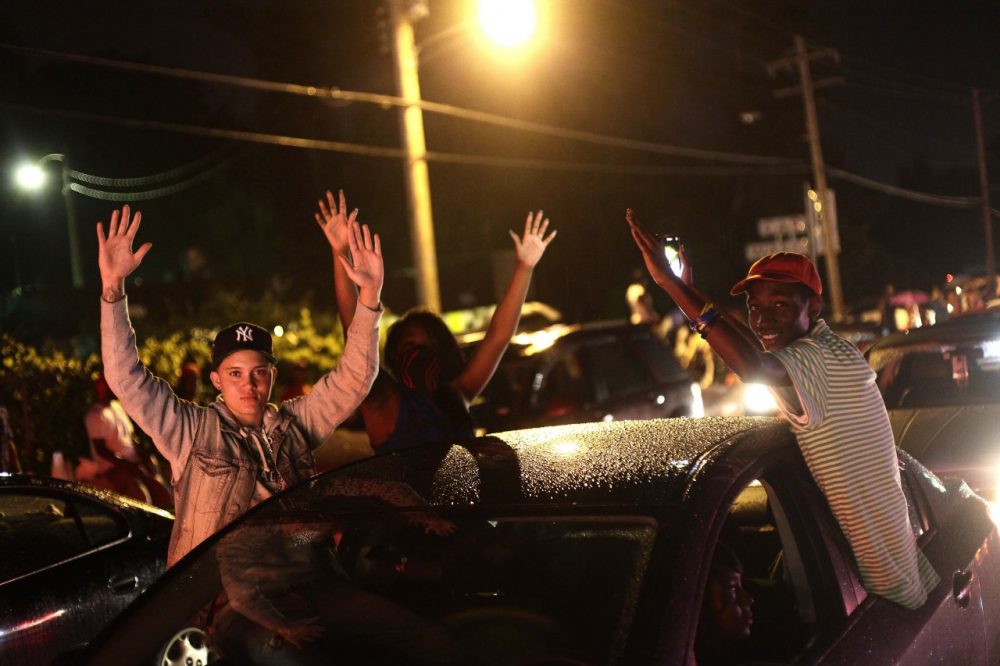 This article is more than 6 years old.
Ferguson, Missouri may be more than 1,000 miles away from Boston, but it's no stretch to say that the events in the St. Louis suburb continue to resonate deeply among residents here. This city is no stranger to the difficult issues of race, community and law enforcement.
Several Bostonians have traveled to Ferguson, including faith leaders the Rev. Osagyefo Sekou, Boston University School of Theology Associate Dean Pamela Lightsey and the Rev. Eugene Rivers. They attended Monday's funeral services for Michael Brown, the young man shot and killed by a police officer earlier this month.
Though nightly clashes between protesters and police seem to have diminished in Ferguson, people continue to wonder — if police shot an unarmed black teenager in Boston, how would the community respond?
Guest
Jeannette Quinn, Jamaica Plain resident who grew up in Ferguson. She tweets @Jeannettequinn.
More
WBUR: Amid Unrest, Boston Leaders Visit Ferguson
"What's in many of the voices here is anger — they're demanding that charges be filed against Darren Wilson, the police officer who shot Michael Brown. They're also asking for changes in law enforcement policies about violence and the use of military-style equipment, something President Obama has promised to address."
The New York Times: Crowds Of Mourners Line Up For Michael Brown Funeral
"Speaking before the overflowing crowd, the Rev. Al Sharpton criticized the militarization of the police and how they had treated Mr. Brown while calling on the African-American community to push for change instead of 'sitting around having ghetto pity parties.'"
This article was originally published on August 25, 2014.
This segment aired on August 25, 2014.