Grossman's Politics Run Through His Blood
08:14
Play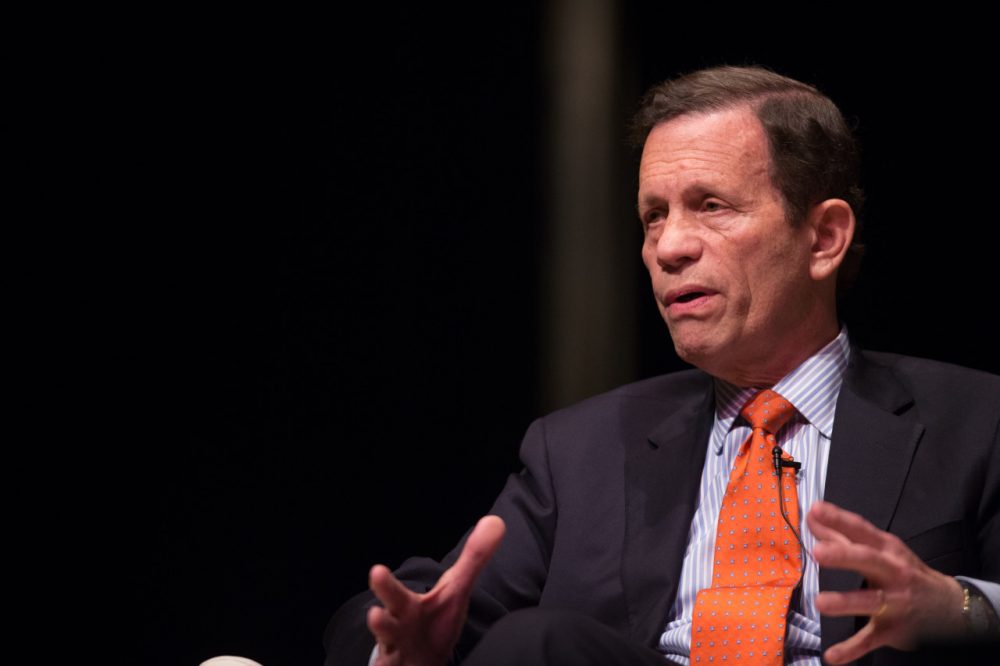 This article is more than 6 years old.
With less than a week to go before next Tuesday's primary, the candidates running for governor of Massachusetts are working hard to get their messages out.
There are two Republicans, three Democrats and three independents. This week, we've been taking a closer look at who they are and what drives them. Today: State Treasurer Steve Grossman.
Guest
Steve Brown, WBUR reporter and anchor. He tweets @WBURSteve.
More
WBUR: With Public And Private Sector Experience, Steve Grossman 'Knows Both Systems'
"Whether for a king or a constituent, Grossman is quick to pick up the phone to make things happen."
WBUR Poll: Coakley Holds Leads Over Democratic Foes, Baker
"This week's [poll] shows [state Attorney General Martha] Coakley with a 24-point advantage over her closest Democratic rival, state Treasurer Steve Grossman, 47-23. ... Coakley also holds a 9-point edge over Baker, 40-31, in a hypothetical matchup. Coakley's margin over Baker is fairly consistent with what previous WBUR polls have found."
WBUR: A Tale Of Two Primaries In Massachusetts
"The pools of voters who will decide the two parties' primaries are distinct from one another, but one thing they have in common this year is that they differ from each party's activist core. The flood of unenrolled voters into the GOP primary gives candidates an incentive to tack to the middle instead of playing exclusively to the base. And the female tilt of the Democratic primary electorate actually plays against the strengths of the party's endorsed candidate this year."
This article was originally published on September 03, 2014.
This segment aired on September 3, 2014.