Mass. General Doctor Learns To Accept Her Own Changing Brain
08:50
Play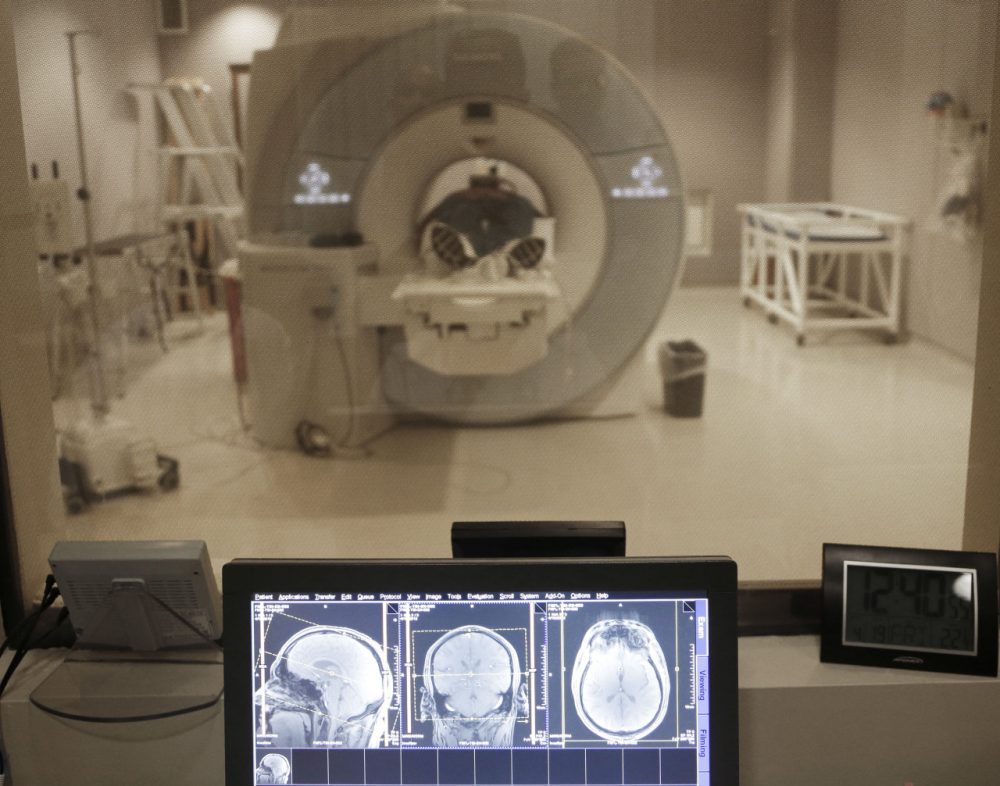 This article is more than 6 years old.
Dr. Annie Brewster understands the value of clinical detachment. "As a doctor, I spend my days looking at radiology images and reading reports," she says. But she also admits, "It's hard to remember that the body part being referred to is actually part of a human being."
And when she looks at MRI images of her own brain, "It is even harder to remember that it is part of me!"
Brewster has been following what's happening to her brain since she was diagnosed with Multiple Sclerosis back in 2001. As a practicing doctor, she can understand it. But as a person, it was difficult to hear a radiologist describe her brain as abnormal.
Guest
Dr. Annie Brewster, internist at Mass. General Hospital. She's also founder and executive director of the nonprofit, "Health Story Collaborative," an organization collecting stories of illness and healing.
More
CommonHealth: Making Peace With My Abnormal Brain

"What you never want to hear from the radiologist: 'I wouldn't mistake it for a normal brain.' Yet this is what I recently heard from my radiologist friend who kindly took a look at an MRI of my brain."
This segment aired on September 15, 2014.