Deborah Feingold Captures Intimate Moments With World's Most Influential Musicians
Play
This article is more than 8 years old.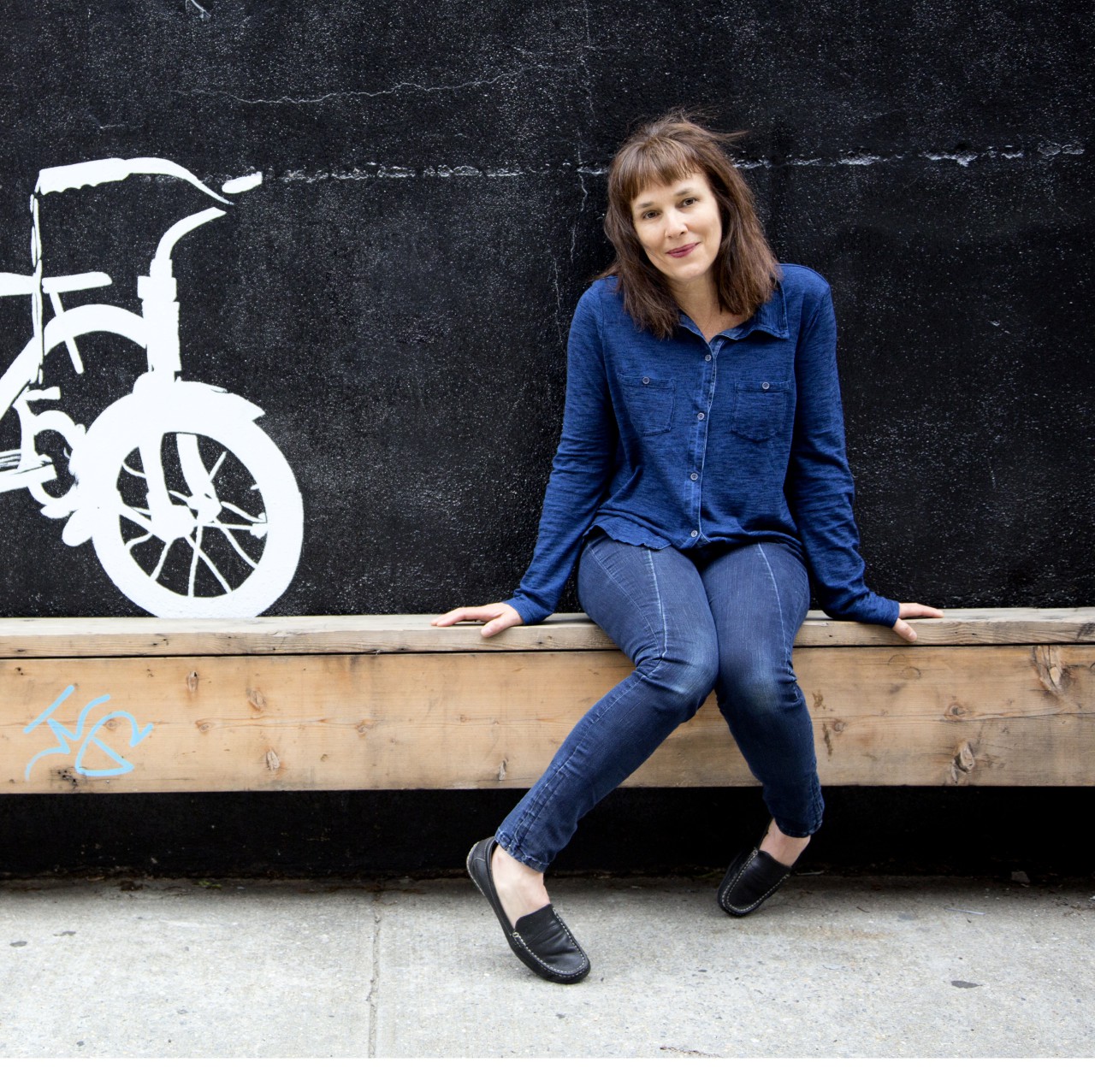 We know musicians first through their sound. Madonna through "Like A Virgin," Billy Joel through "Piano Man" and, of course, Mick Jagger through "Sympathy for the Devil."
But there are faces behind the music that can tell us just as much about the artist.
And, for more than 30 years, photographer Deborah Feingold — a Rhode Island native — has captured those visual stories.
Feingold's new book — "Music" — is a collection of photos of some of the best known musicians of the past three decades.
Deborah Feingold will be signing copies of "Music" Thursday at 7 p.m. at Porter Square Books and Friday at 7:30 p.m. at Symposium Books in Providence, Rhode Island.
Guest
Deborah Feingold, photographer. Her new book is "Music." She tweets @dfeingoldphoto.
Highlights
On how her photograph of Mick Jagger was taken:
Deborah Feingold: "I was asked to photograph him for his record company — it was a publicity photo shoot. And they just wanted him shot on a white seamless, very simple. It was his first solo album, and we're playing his album, the music's going, everything's great. He's moving, he's dancing and suddenly my light pops and everything stops...The strobe busted...And you don't want that happening. You know, a lot of times, if you're a musician or a photographer or, you know, working with someone else and your groove is killed, you cannot always get it back. So I was very concerned. So, while I'm directing my assistant's behind me, I'm keeping an eye on him, and I see that, and I shoot it, and there's only one frame like that. The rest is just him dancing again. So, it was a magic moment."

On why she loves the photo of Mick Jagger:
DF: "It's one of my favorite photos, but it seems as if we look so quickly at everything now, and what I loved about it is the playfulness that you can see many things, and it requires, perhaps, a look back...As a photographer, it's about looking. You know, we take pictures so quickly quickly with our iPhones but there's really not that many there. I wanted people to take a look. And it's fun and it's — there's a mystery to it. So, it was the whole package, if you will excuse me."
On how she got into this business:
DF: "I graduated Emerson College, I fell in love with a jazz musician and moved to New York with him. I didn't know anybody, it was a challenging transition. Photography has always been a hobby but the world of jazz just really changed my life in many, many ways...When we moved here, he had a friend that was starting his own record company and he got to go on the road with Chet Baker, I got to photograph Chet. And that was really the start of a career I couldn't have dreamed of."
On photographing Chet Baker:
DF: "It was incredible because I didn't really know anything except to shoot 35 millimeter black and white. I'd always processed my own film. I don't remember everything about the shoot but what I remember is it was just the two of us in somebody else's rented apartment in New York City. And I just sort of, you know, was very shy and he was very quiet and I put him here, I put him there, I shot it vertical, I shot it horizontal, and there wasn't a lot of film., there was maybe three rolls of film. But, it's very poignant, and for obvious reasons...[The] picture of him in the book is him sitting in a windowsill and he did pass away [falling out of a] window."

On photographing Madonna:
DF: "At that point I was working for a music magazine called Musician Magazine and I asked them if we could do a shoot and they weren't interested. So I called up all the friends that I'd been making in the business — it was a small world back then in New York. And one of them said, 'Sure, you can shoot it for us.' So, I had an apartment where everything folded — my bed folded, the chairs folded, the table folded. So, by the time she came in, the seamless paper was the entire width of the room and it kind of looked like a studio. She came in with her publicist, I was there with my assistant, we shot four rolls of film and there's only 12 frames on that type of camera — 48 pictures. And she came and she left in 20 minutes and, [in] every single frame, she has changed it around. It's just amazing to look at."

On capturing the visual side of musicians:
DF: "I think that's really what the challenge is, and it's really evident in the book — in my early work — where I was shooting a wide range of musicians. So, I have a picture in there of Brian Eno, he sort of started the whole genre of ambient music and if you look at the picture, which is just him on a tar roof in the city. I tried to make my images be the impression I had of them and their music. Almost like making musical portraits, if you will. And it was really just in my imagination. But that was my process."

On photographing James Brown:
DF: "That was an interesting shoot because I only discovered that picture years later and I have no memory of taking it. Because, what I do remember was the assignment, which was going into a room with the reporter and we were waiting in line. When it was our turn, it was at the record company's office. I was only allowed to shoot while he was speaking during the interview and that was just a head shot that we ran. And years later, I went back and looked and found that image of him out on the street in front of a bus just bursting with energy and I have no memory of taking it but clearly I followed him our of the office."

More
Soundcheck: Deborah Feingold: Capturing Music In Pictures For 30 Years
"Almost since Elvis Presley slipped on a gold jacket, pop music has been as much about visual style as it has been about the sound. Whether it's Bono's shades or Madonna's pout or David Byrne's silly oversized jacket, artists have relied on images to convey their message. And every photograph needs a photographer. Deborah Feingold has been taking portraits of musicians for more than thirty years, and her new book, Music, collects pics of everyone from Mick Jagger (who's on the cover) to Alicia Keys."
The Boston Globe: Photographer Deborah Feingold On The Making Of 'Music'
"Madonna looks like she has been sucking on that red lollipop all day, her hair teased to 1980s perfection and her right arm lined with black bangles. She peers into the camera as if she's about to wink, already aware that she'll soon be one of the most famous pop stars in the world."
This article was originally published on September 25, 2014.
This segment aired on September 25, 2014.