New Book Says Face-To-Face Interactions Make Us Healthier, Happier, Smarter
19:22
Play
This article is more than 5 years old.
As people across the country go to the polls today, they'll be standing in line waiting for ballots next to their neighbors. Some of them they'll know, but others will be complete strangers.
Increasingly, we don't interact with our neighbors — or even need to leave our homes. Everything from toothpaste to butternut squash to shoes can be delivered right to our doorsteps.
But that convenience may come at a cost: our health.
WBUR's Sacha Pfeiffer speaks with the author of a new book that makes the argument not only that face-to-face personal relationships can have a positive effect on our health — but that a lack of them can be damaging to our physical well-being.
Susan Pinker will be reading from her book and signing copies at the COOP Tuesday night. At the same event, her brother Steven Pinker will be reading from his book, "The Sense of Style: The Thinking Person's Guide to Writing in the 21st Century," which he discussed on Radio Boston in September.
Guest
Susan Pinker, developmental psychologist and author. Her latest book is "The Village Effect: How Face-To-Face Contact Can Make Us Healthier, Happier, and Smarter."
More
NPR: Forget Facebook, Abandon Instagram, Move To A Village
"Physical contact unleashes a whole chain of events that make us and make the other person feel good, and affects our health and well-being. By contrast, according to research, we've never been lonelier as a society than we are now, and this can take a toll on our health."
Radio Boston: Seven Writing Style Lessons We Learned From Linguist Steven Pinker
"Your job as the writer is to point out something in the world that the reader can see with her own eyes if only you give her an unobstructed view. And the reader and writer are equals and the style is conversation."
This segment aired on November 4, 2014.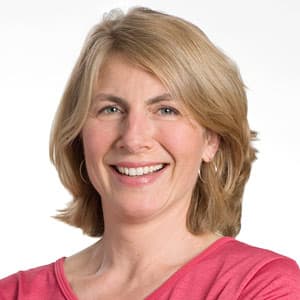 Sacha Pfeiffer Host, All Things Considered
Sacha Pfeiffer was formerly the host of WBUR's All Things Considered.