Charter Schools And Public Schools: Is There Another Way?
Play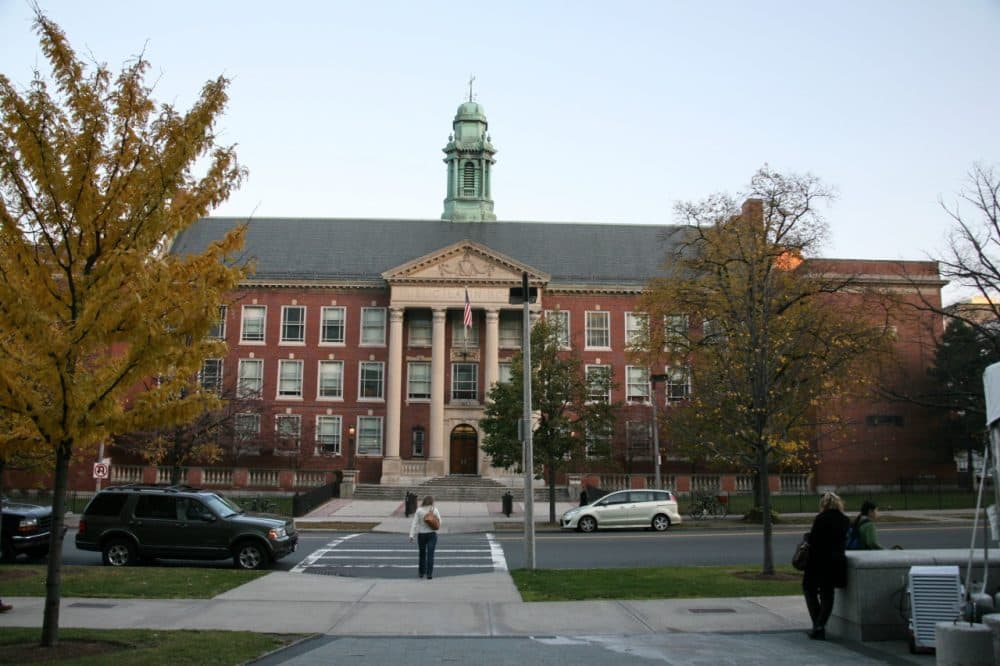 This article is more than 7 years old.
There's new energy in the push for more charter schools across Massachusetts. Earlier this month, three Boston area attorneys announced they're preparing a legal challenge against the state, claiming the statewide cap on the number of charters violates students' civil rights by limiting their access to a high quality education.
Then, earlier this week, came a study from Stanford University that suggested students at charter schools in Boston dramatically out-performed students at traditional public schools. The six-year study found that charter students made much greater strides in math and reading than their non charter peers According to the study, the benefit was equivalent to hundreds of additional days of school each year.
Advocates of public school say the data is skewed because charters educate fewer English-language learners than traditional schools. They say more charters would drain money from district schools, and create a two-tiered system of public education.
So, we're going to check in now on the state of this debate. And we're going to ask is there a third way, beyond the debate over charters, to think about how to improve public schools in this state?
Guests
Mary Battenfeld, associate professor at Wheelock College and member of Quality Education for Every Student (QUEST).
John Connolly, executive director of 1647. He tweets @JohnRConnolly.
Julia Mejia, director of family and community engagement at the Massachusetts Charter Public School Association (MCPSA).
More
Stanford University: Urban Charter School Study Report on 41 Regions (2015)
"Using student level data obtained via data sharing agreements with our state education agency partners, we studied 41 urban areas in 22 states covering the school years 2006-07 through 2011-12. The outcome of interest was the academic advancement in one year's time of a typical student in a charter school compared to the same measure for a virtual peer from local traditional public schools in the same location as the charter school."
The Boston Globe: Boston's Charter Schools Show Striking Gains
"The strides at Boston charter schools — in both math and reading — equaled what students would have learned if they had been in school hundreds of additional days each year, researchers said in the report, released Wednesday.The disparity held true for black, Hispanic, and low-income students in both math and reading, and was particularly strong for black and Hispanic students who live in poverty."
The Boston Globe: Civil Rights Fight Looms On Charter Schools Cap
"Supporters say the schools have proven one of the only alternatives for low-income children and families who are unhappy with the traditional school system and unable to afford private or parochial schools. Critics worry about charter schools' financial impact on local school budgets, because students who attend charter schools take with them a certain amount in state aid from their hometown districts."