Week In Review: Tsarnaev, Inequality, Boston 2024, O'Brien Fallout
22:59
Play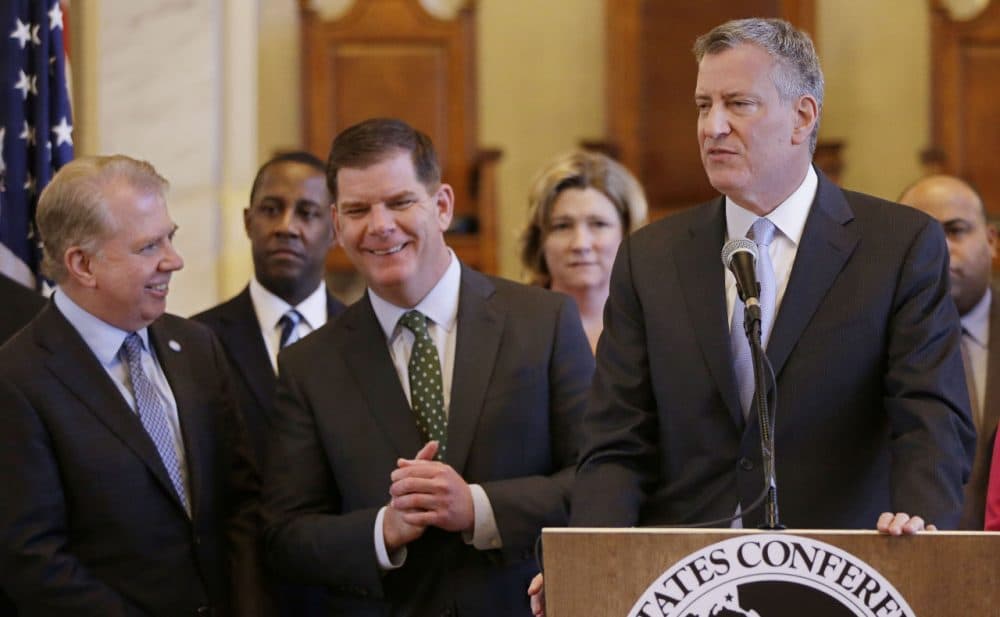 This article is more than 5 years old.
Let's jump right into our week-in-review, beginning with a push by Marty Walsh and his fellow Mayors to tackle income inequality — and to catch up with other countries and invest in transportation. "They are building new shiny infrastructure, we're just trying to patch things up. It is not a formula for success," said New York Mayor Bill de Blasio.
Also this week, an about-face by Boston 2024, which now says it supports a referendum on the city's Olympic bid. "I think we owe it to the voters and the citizens of Massachusetts, to create an environment where people feel comfortable, and have that sense of trust," said Boston 2024 Chairman John Fish.
Plus, the Boston Globe reports that prosecutors who sent former probation department chief John O'brien to jail are now focusing on his Beacon Hill accomplices. "Simply to question if those who testified before that grand jury were truthful in that testimony, and that includes a number of political operatives in the Commonwealth of Massachusetts," attorney Paul Ware told WBUR.
And in the case against the admitted Boston Marathon bomber, federal prosecutors get ready to rest their case.
Guests
Tom Keane, former Boston city councilor and a columnist for The Boston Globe. He tweets@tomkeaneboston. You can find a link to Tom's hubbub about David Ortiz here.
Nancy Gertner, Harvard Law School professor and former Massachusetts federal judge
This segment aired on March 27, 2015.