Looking To The Red Sox Season Ahead
07:12
Play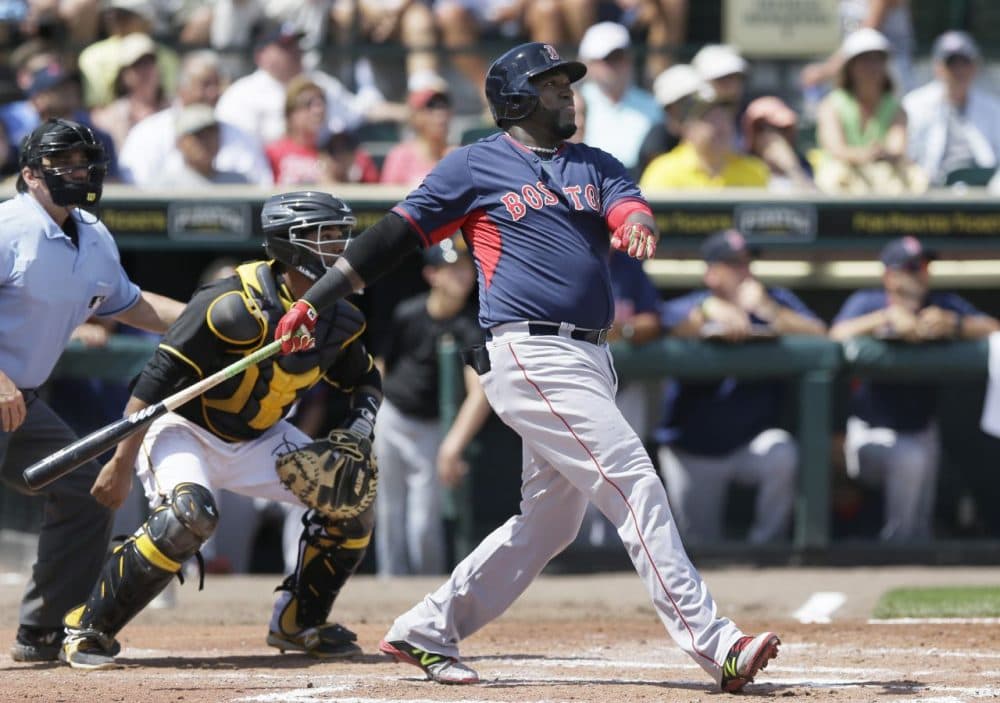 This article is more than 6 years old.
This weekend's Final Four in Indianapolis should be all about Kentucky's quest for a perfect record, a national championship and the three other teams trying to stop the Wildcats.
But instead, basketball is being upstaged by politics and Indiana's new religious freedom law, which critics say discriminates against gays, lesbians and other groups. Connecticut Gov. Daniel Malloy called the law disturbing and disgraceful and signed an executive order prohibiting state spending on travel to Indiana. There's talk of boycotting next year's Final Four women's basketball tournament there. And NCAA president Mark Emmert is questioning the organization's future in the state.
Also, with the Red Sox's first game next Monday, we look ahead to the team's prospects this season.
Plus, David Ortiz's passionate essay making the case that he has always played clean. Some people question whether what he wrote adds up with what he said when it was first revealed that he tested positive for performance enhancing drugs years ago.
Guests
Bill Littlefield, host of NPR's Only A Game.
Glenn Stout, writer and longtime editor of The Best American Sports Writing. He tweets @GlennStout.
More
ESPN: Mark Emmert: Waiting on clarification
"The law has a lot of uncertainty and obviously lacks clarity, but anything that could potentially allow for discrimination and works in a way that is inconsistent with our values for inclusion is something that we're very, very concerned about."
The Player's Tribune: The Dirt
"I became a great hitter because of my mental preparation. This is a thinking man's game. You can be the strongest dude alive and you're not going to be able to hit a sinker with 40,000 people screaming at you. That's what really makes me mad when I think about the way I will be remembered. They're only going to remember my power."
The Boston Globe: Dan Shaughnessy: Dear David Ortiz, Since You Brought It Up...
"I'm writing because I can't figure out why you felt the need to reintroduce the topic of steroids and drug testing in your recent essay on Derek Jeter's Players Tribune website. It feels like a mistake. Better to leave it alone and stay in a world where everyone loves you unconditionally."
This segment aired on April 1, 2015.