Fierce Compeition In The 119th Boston Marathon
06:39
Play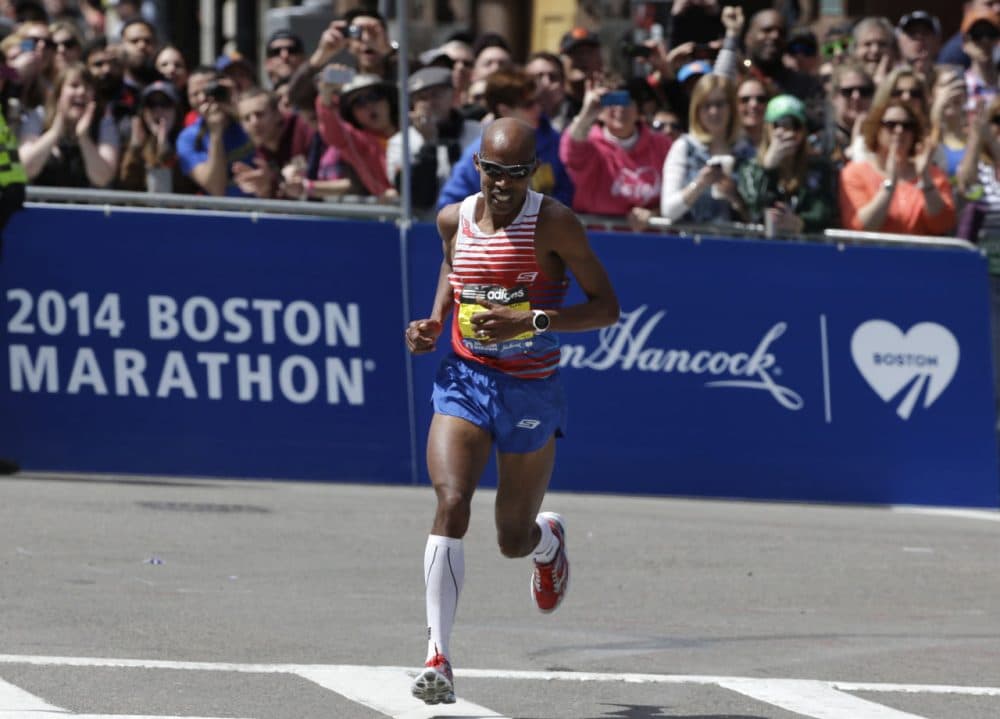 This article is more than 6 years old.
When Meb Keflezighi won the 2014 Boston Marathon, it was the first time an American had won the race since 1983. He will try to do it again on Monday, but he will compete with a former world record holder, two other past Boston Marathon winners and a slew of other world-class runners.
In the women's race, the field is wide open after Rita Jeptoo, the winner of the last two marathons, tested positive for performance-enhancing drugs last April and got suspended from the sport for two years.
This year also marks the 40th anniversary of when Bob Hall became the fisrt wheelchair athlete to be recognized in a major road race.
As a reminder, there will be extra security measures at this year's race.
Guest
Alex Ashlock, WBUR reporter. He tweets @aashlock.
More
 The Boston Globe: Big Changes For Boston Marathon's Wheelchair Division
 "Although Eugene Roberts, a Vietnam War veteran who lost both legs in combat, was the first person to complete Boston in a wheelchair, he wasn't recognized as an official entrant. It wasn't until [Bob] Hall's watershed victory in 1975 that the Boston Athletic Association recognized and certified wheelchair athletes as official entrants.."
Sports Illustrated: Running Master Meb Keflezighi Shares His Wisdom Ahead Of Boston Marathon
"Asked what he did for his morning's workout on this family day, Meb answered cheerfully, 'I ran 28 miles.'"
Radio Boston: No Drones, Backpacks At Boston Marathon This Year
We talked to WBUR's Asma Khalid for more.
Boston Athletic Association: Policies For 2015 Boston Marathon Spectators
"Spectators along the course are discouraged from possessing any of the items listed below. Possession of any of these items may result in delays when passing through security checkpoints and enhanced screening.
Weapons or items of any kind that may be used as weapons, including firearms, knives, mace, etc.
Backpacks or any similar item carried over the shoulder.
Suitcases and rolling bags/rollers.
Coolers.
Glass containers or cans.
Flammable liquids, fuels, fireworks or explosives.
Any container capable of carrying more than 1 liter of liquid.
Handbags or packages or bulky items larger than 12 inches x 12 inches x 6 inches.
Large blankets/comforters, duvets, sleeping bags.
Costumes covering the face or any non-form fitting, bulky outfits extending beyond the perimeter of the body.
Props (including sporting equipment and military and fire gear)."
This segment aired on April 17, 2015.